An Afternoon tea with Christina Re – homage to Sofitel Sydney Wentworth's 50th Anniversary.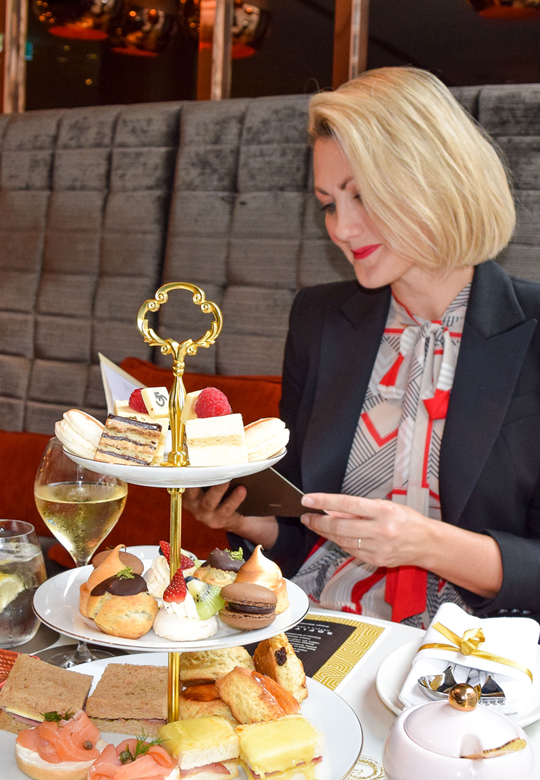 To mark the milestone of 50 years, in the Wentworth Hotel's distinctive horseshoe shaped heritage-protected building, the Sofitel has created a contemporary High Tea that pays homage to the traditional French High Teas of the hotel's past.
Located in the heart of the CBD and shopping districts, the hotel by Skidmore Owings and Merrill, boasts Sydney's first five star hotel, combining post war minimalism with old-style French elegance. The building, rich in Qantas history, is scientifically significant for the largest air conditioning system, column free ballroom, and as the largest brick structure in the southern hemisphere.
Step back in time to 1966, as the High Tea draws on recipes from its opening years and the original owner's wife cookbook, which they found 10 years ago in archives. The Wentworth's Executive Chef, Boris Cuzon, has created an exclusive celebratory High Tea for the occasion.
After being greeted at the hotel's entrance by the friendly valet staff, we entered the grand, yet traditional European-style lobby, and were politely directed to the Soiree room. We arrived at 2pm to a relaxed atmosphere of afternoon business meetings and guests enjoying a cup of tea and snacks.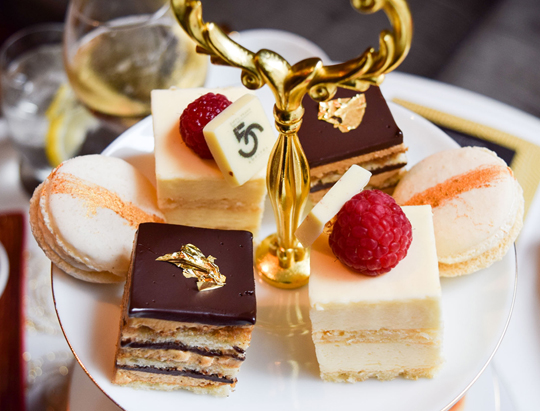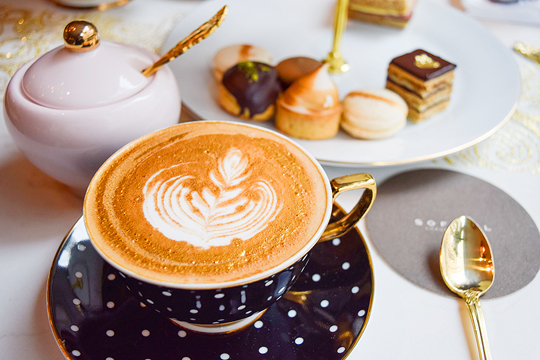 We were seated in a window seat best positioned to watch the city's hustle and bustle and soak up the room's buzz. In-keeping with traditions, the hotel's décor was old-style contemporary featuring botanical displays inspired by the Jardin à la Française at the Chateau de Versailles, and subtle scents created by the L'Artisan Parfumeur.
The table had been jovially dressed with French lace and gorgeous Christina Re's new collection, 'To Paris With Love'. As the three-tier curated stand arrived we could immediately see we were in for a long afternoon, with the substantial savoury servings and array of exquisite sweet delicacies.
We started with a coffee, which was gloriously laced with 24-carat gold before our Veuve Clicquot was served. Starting on savoury, we both dived into the mouth-watering croque monsieur with ham, as it oozed melted cheese. The smoked Tasmanian salmon was fresh with capers, dill and cream cheese, on a chilled bagel. The final savoury addition was the oversized roast beef on whole wheat bread, leaf greens, sliced tomatoes and subtle mustard butter.
With two servings of scones each, the generosity continued. The scones were homemade, plain and with fruit, served with with cream and homemade jam. The scones were a dry, denser, cake texture, which made them rather heavy. If you wish to get through the whole collection of sweets, then I would recommend restraining on the roast beef and scones, as the best is still to come.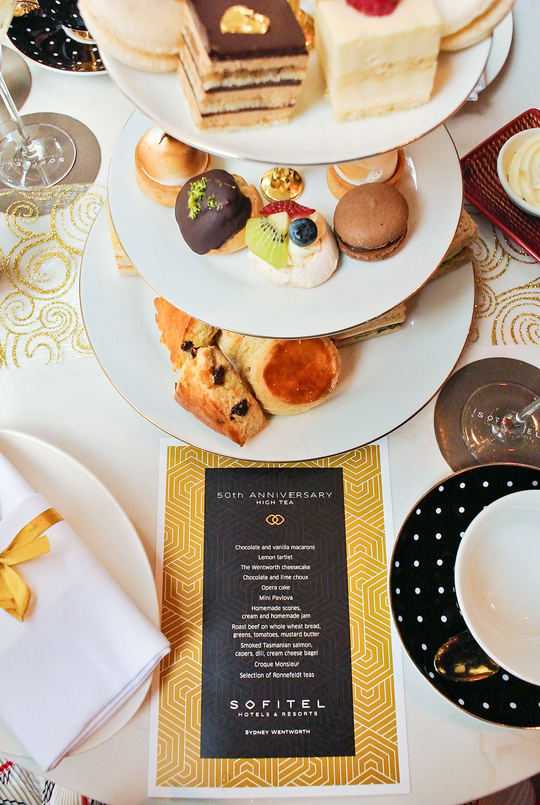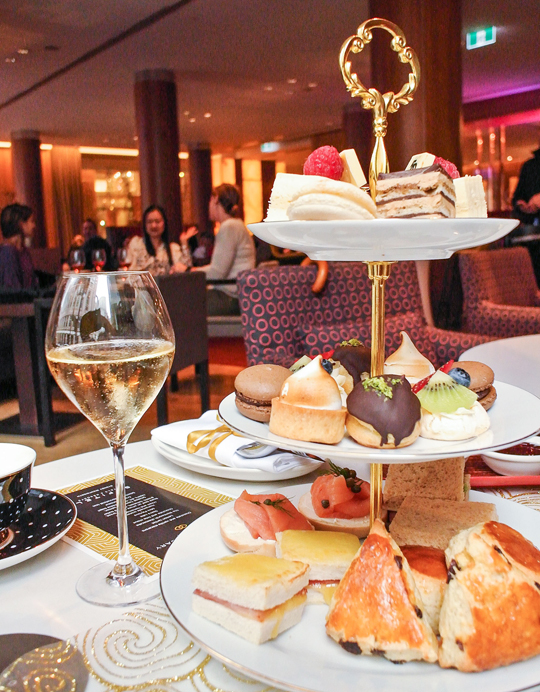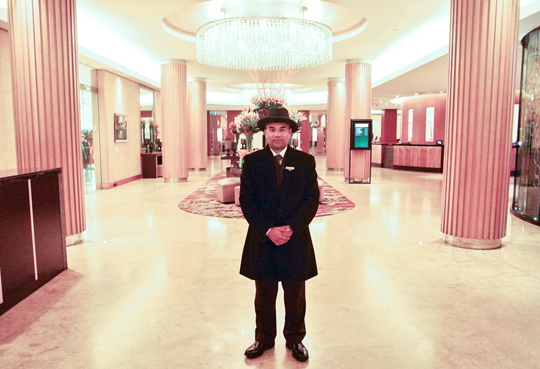 When the bubbles had been consumed we were offered a tea from the Ronnefeldt selection. From Darjeeling Springtime, to Rose Hip Delight, I enjoyed a Classic Chai while Vikki enjoyed Vanilla Roibosh.
Next was the sweet selection that looked much more delicate, colourful and bursting with flavour as you scaled the tiers. I started with the chocolate lime choux, which was a zesty surprise tantalising the nose and the palette. The mini pavlova with fresh cream crumbled as you bit into the moist meringue. The layered hazelnut opera cake on the other hand, was rich and full of chocolaty flavour beautifully contrasted against the lemon tartlet with its fluffy lemon meringue and perfect pastry.
The macarons, chocolate and nutty vanilla, dusted with gold were also delightful however I left the legendary Wentworth Cheesecake, created by the original owners wife, to last. With all pastries made onsite by pastry chef Hong Lo, this cake, topped with a white chocolate 50, was unexpectedly light with layers of sponge, soft aerated cheese and biscuit, with a raspberry on top to perfectly compliment the flavour.
The Sofitel is renowned for its themed high teas, from Romeo and Juliette's 'Eternal Love', served with love potions, to 'Adams Family', served with tombstones and severed finger éclairs.
The atmosphere and service was very casual so be prepared to spend a couple of hours enjoying and we don't recommend being in a rush. It is also worth asking the staff about the Hotel's history as they are knowledgeable and have a story or two to share.
The High Tea includes an exclusive, limited edition teacup and saucer from the iconic designer Cristina Re's new range, 'To Paris With Love' inspired by her love of all things Parisian.
Overall Cuzon has created a High Tea, reflective in size and flavour of the former years, and will appeal to those seeking a more substantial, traditional high tea, rather than a white table-clothed, highbrow experience.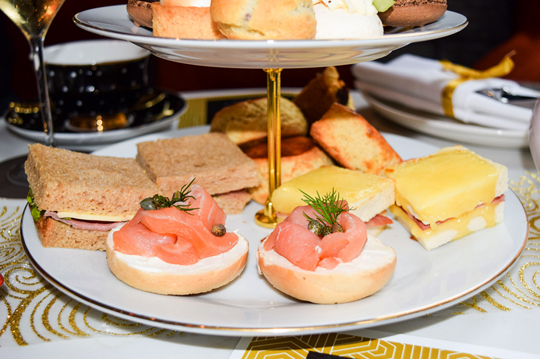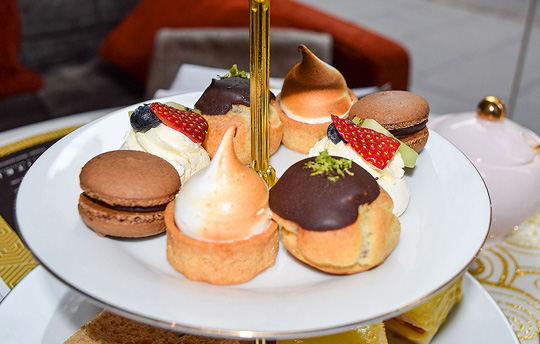 The 50th Anniversary Wentworth High Tea Menu – celebrating through to November 2016.
$69* per person, inclusive of Ronnefeldt Tea & Cristina Re gift
$79* per person, inclusive of a glass of Veuve Clicquot & Cristina Re gift
Available from 1 May 2016 – 14 July 2016 and 1 November 2016 -31 December 2016.
Other High teas include;
The Archibald High Tea
Afternoon tea is the ultimate indulgence, and it doesn't get much better than an interactive creative High Tea with a ticket to the Archibald Exhibition by Sofitel Sydney Wentworth's exclusive partner The Art Gallery of NSW. Enjoy the quintessential flavours of freshly baked scones with an art themed twist, before heading to The Art Gallery of NSW to experience the captivating Archibald Exhibition.
$55* per person, inclusive of Ronnefeldt Tea, & a ticket to the Archibald exhibition
$65*per person, inclusive of a glass of sparkling & a ticket to the Archibald exhibition
$75*per person, inclusive of a glass of Veuve Clicquot & a ticket to the Archibald exhibition
Offer available at Soiree from 14 July 2016 – 31 October 2016.
Gluten free available if ordered in advance.
The Celebration High Tea Menu
Sofitel Sydney Wentworth's stylish Garden court restaurant is now available to host exclusive and semi exclusive High Tea parties to celebrate your milestones.
Select from exclusive High tea celebrations accommodating up to 120 guest or smaller gatherings from 16 guests in Sofitel Sydney Wentworth's intimate Garden Court Restaurant.