Seeing as though the day we visited also happened to be World Martini Day - was it fate or just damn good luck? - it would have been rude to choose anything else wouldn't it?
The Stillery at the InterContinental in Double Bay is reminiscent of a 1940s drawing room in a grand residence. Although I'm not sure how many private residences had a 7-metre-long marble bar fully stocked with luxury liquors (along with two antique absinthe fountains) and glittering like a lit up Christmas tree?!
But this is where we found ourselves on a rainy Sunday in Sydney. Nestled into high-backed chairs looking out the arched windows down onto the leafy village of Double Bay – glad we were tucked up inside while the people below were ducking for cover as the wind and rain continued.
The InterContinental brand is known for offering unique experiences, just take a look at our High Coffee review. The InterContinental Double Bay is no different, with three options to choose from: a traditional high tea, a champagne high tea, and… a martini high tea.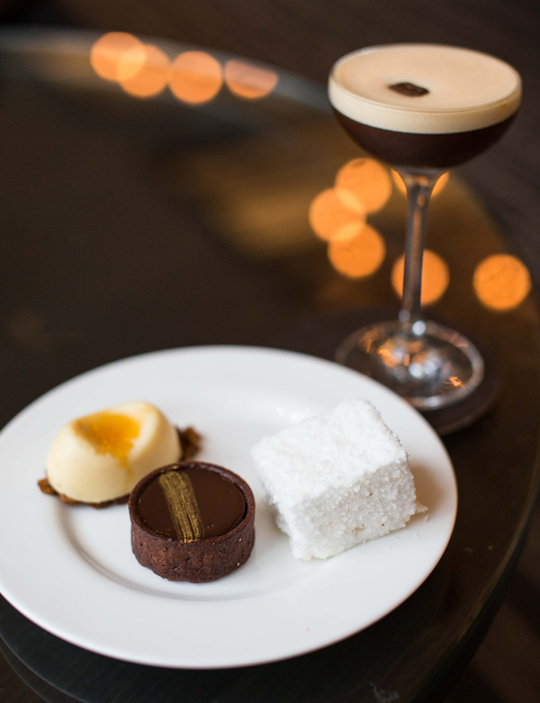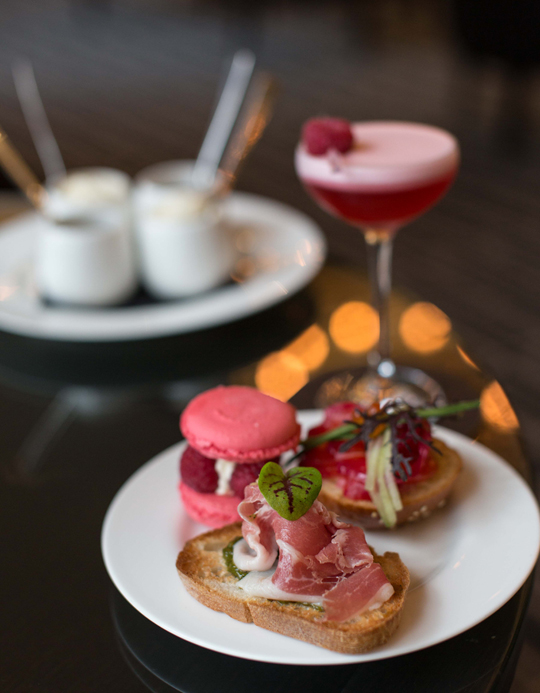 Seeing as though the day we visited also happened to be World Martini Day – was it fate or just damn good luck? – it would have been rude to choose anything else wouldn't it? What's involved is three martinis matched to different elements of the tiered stand. If you're a traditionalist with your martinis, I should warn you, these ones aren't just gin, vermouth and olives – yes, it's a classic – but we're talking about matched drinks here, so the definition has been slightly loosened.
The first martini was a French 75. It's gin-based with lemon juice, sugar syrup and topped with champagne. The lemon gives it a wonderful tang, while the champagne makes it tingle. It definitely whets your appetite in readiness for what's to come.
The stand of treats arrives and it's nice to see that they've mixed the sweet and savoury elements together instead of keeping the two separate. It feels like it's giving you permission to mix things up yourself and deviate from the savoury first, sweets second norm if you like.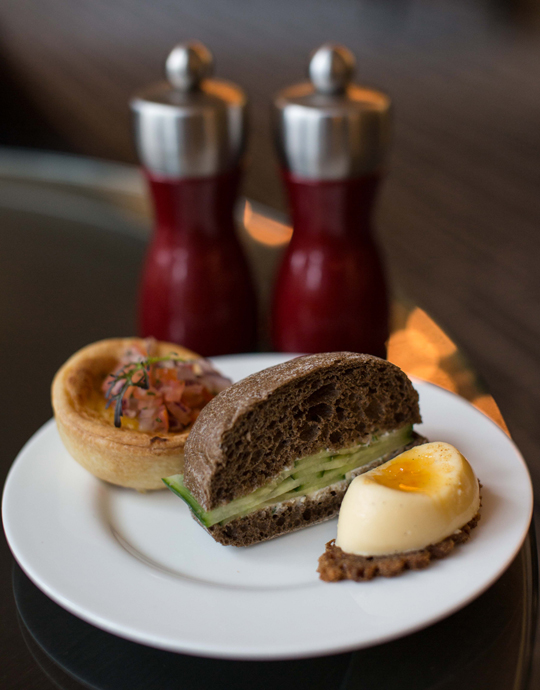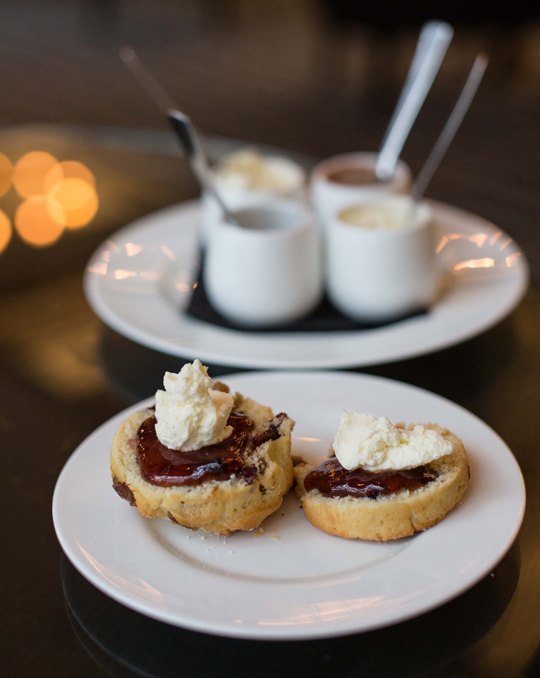 The petite offerings (no more than 3 bites each) are all well made with some interesting twists on the traditional. The Serrano ham with olive tapenade was served on a crisp baguette round so that the tapenade didn't soak through and make the bread soften. The beetroot cured smoked trout was a lovely change from the usual smoked salmon and had some tiny pearls of trout roe sprinkled on top for a little hit of saltiness. The asparagus quiche had a lively tomato salsa on top to lift the flavour of the eggy filling.
The second martini was called a Spring Splash. Now I know it sounds like it should be green and cucumber-infused, but in fact it's not. We were quite surprised when a raspberry red offering arrived at the table. Again it's gin-based, this time a sloe gin, with raspberry liquor, lemon, sugar syrup and a foam on top made from egg whites. It's really quite sweet like raspberry cordial (an adult version obviously), and it matches perfectly with the raspberry and rose macaron.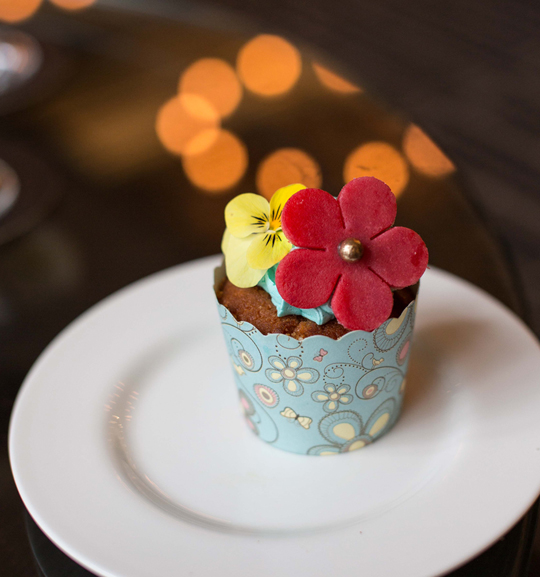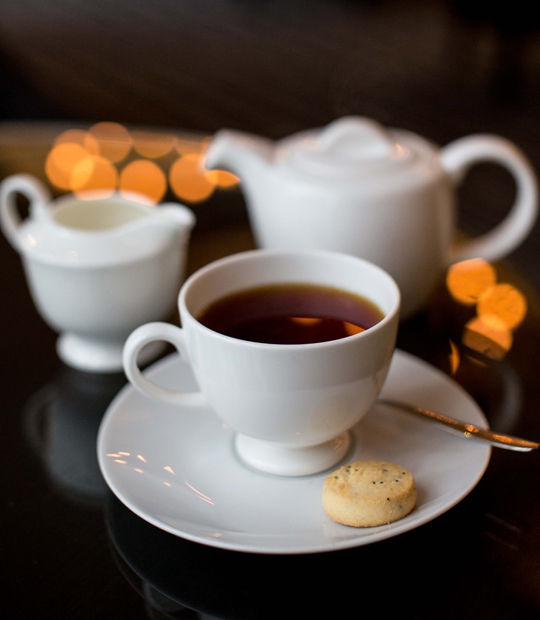 The martinis, like the food, are all a petite size so disappear quite quickly. By the time we'd finished the macaron, the Spring Splash had mysteriously evaporated too. That's ok though, because the next martini was the Espresso Martini.
Hands up who hasn't tried one of these before – nobody? Thought that might be so. This one is served super chilled and is a vodka base with Kahlua, espresso and a vanilla syrup. It's strong and its perfect match on the stand is the chocolate and cardamom tart. The tart's centre is a rich ganache that is enhanced by the bitterness of the espresso. Another standout sweet is the Spiced Bread Crème Brulee. Its silky custard is perfectly set so that it balances on a thin slice of spiced bread.
The High Martini also comes with tea or coffee, so we switched over to a pot of tea to sip with the fruit scones and citrus cupcake. While the scones and cupcakes were pretty, they unfortunately lacked some of the pizazz of the rest of the stand, which is a shame.
Don't let that detract from what is an original idea that's executed really well. Even if you don't partake in the matched martini option, the menu is still exactly the same. It's just that the martinis add a little cheeky fun to the experience which is perfect for hen's days, kitchen teas, baby showers (apart from mumma, but there's a mocktail menu!) or any "just because" excuse you care to think of.
Stillery, InterContinental Double Bay High Tea Menu:
SOMETHING SALTY
Olive baguette with Serrano ham, basil, parmesan
Smoked trout sandwich, brioche bun
Cucumber, Pepe Saya butter finger sandwich
Asparagus Quiche
SOMETHING SWEET
Chocolate and cardamom tart
Coconut and lime marshmallow
Rose macaron, raspberry
Spiced bread crème brulèe
House made fruit scones
Kaffir lime cupcake