The Vaucluse House Tearooms are located amongst the gardens of the historic Vaucluse House Estate. Vaucluse House itself is surrounded by 10 hectares of picturesque gardens and grounds stretching down to Sydney Harbour.
The sandstone mansion was built in the 1830s and was the home of William Charles Wentworth and his family. The Tearooms were added later in the 1930's.
It was a sunny day when we took high tea, so we were seated on the terrace (if it's wet weather the indoor seating area is opened). The terrace is edged by a short flowering hedge and overlooks part of the estate's gardens. Large café umbrellas offer shade over the tables and chairs. It's a lovely area to sit and relax in, not too overcrowded, just make sure you take your sunglasses!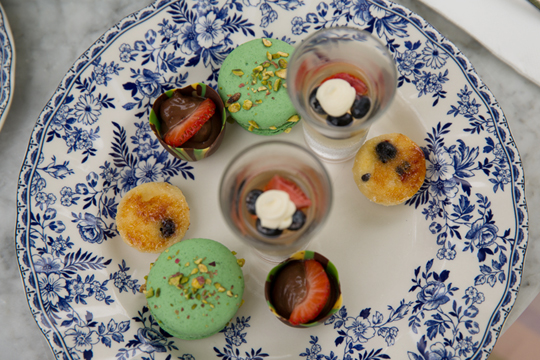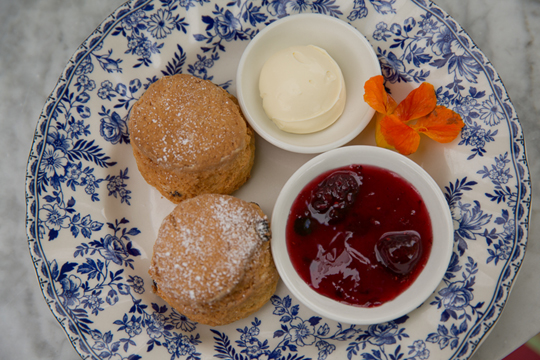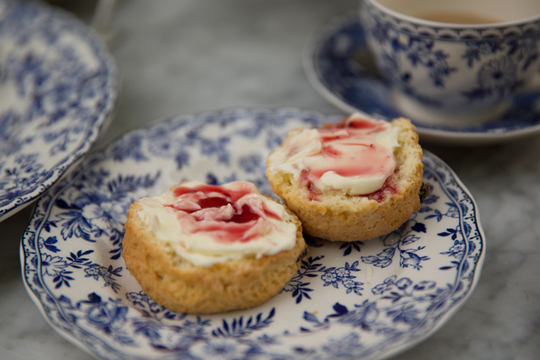 The wrought iron three-tiered stand arrives chock full of delicious little treats. The beautiful blue and white Johnson Brothers crockery offers that extra touch of class.
Beginning with the savoury tier (which I must admit, is always my favourite tier) we found delightful little tarts, quiche and sandwiches. The chicken and tarragon sandwich was the standout this time. Lovely and moist, with a nice crunch courtesy of some diced cucumber. The mushroom tart was packed with flavour for something so little, and the quiche was a nice balance of cheese/ham/egg.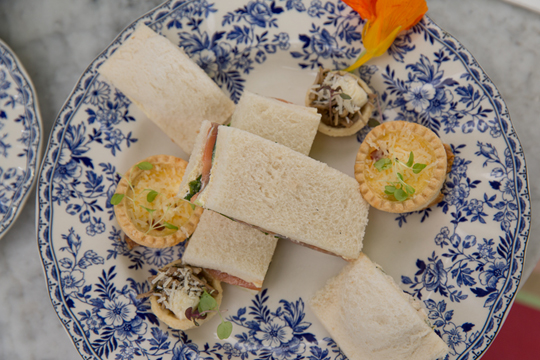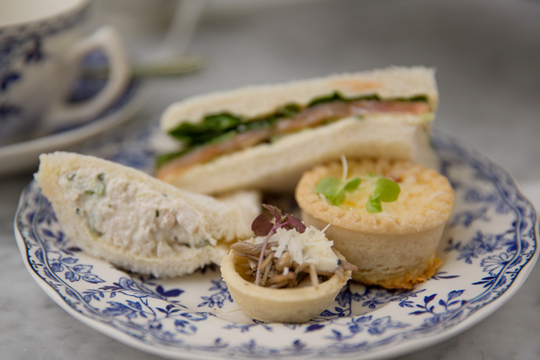 Moving on to the sweet tier, we enjoyed beautiful chocolate mousse and strawberry cups shaped like a flower (we couldn't decide between rose or tulip, check out the photo to see what you think). Next was a passionfruit and blueberry brulee tart, one perfect mouthful of silky custard with a crunchy top. The pistachio macaron had a juicy cherry bomb surprise in the middle. Lastly there was a champagne jelly shot. A word of warning with this one though. If it's a sunny day and you're seated outside break with tradition and eat it from the sweet tier first. By the time we got to it, it had melted!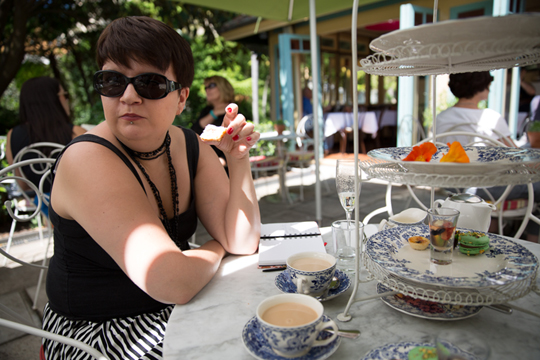 Vauclause House High Tea Menu

Smoked Salmon, Gin Jelly & Chive Money Bag on Lavosh
Chicken & Tarragon Harry's Bar Sandwich
Marinated Cucumber Finger
Wild Mushroom Tart with Truffle Cream & Petit Herb
Passionfruit Curd & Coconut Tart
Strawberry & Basil Chocolate Truffle
Scones, Berry Preserve & Clotted Cream
Pistachio & Cherry Griottes Macarons
Sparkling wine
We always save the scones until last, they usually all taste pretty similar and fill you up so you can't fit the rest of the delicious treats in. This time though, we wished we would have started with them, yes, they were that good! A perfect amount of crunch on the outside and super fluffy in the middle. Even if you don't have the full high tea experience, if the scones are on the regular café menu they are a must try. Do what we did and smother them with the King Island cream, then drizzle the house-made jam over the top. Devine!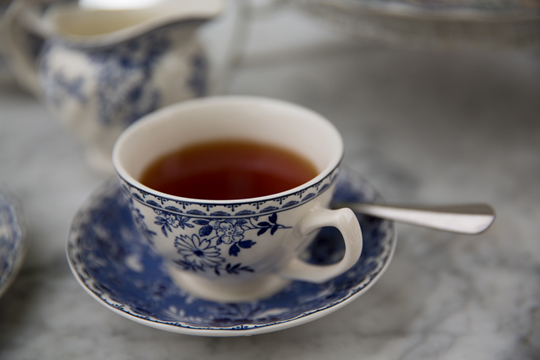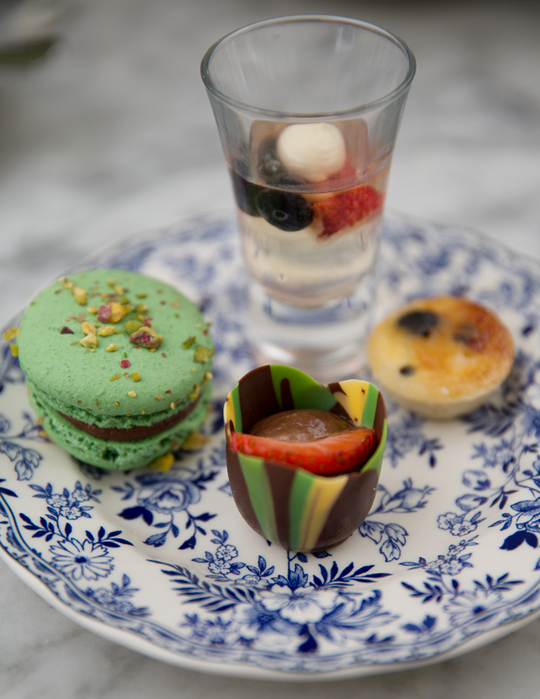 Overall, visiting the Vaucluse House Tearooms is a lovely way to spend an afternoon. Make sure you leave time to take a wander through the grounds. Vaucluse House itself is open for tours if you're a bit of a history buff too.