The Strangers Corridor is a hidden gold rush gem located in the Parliament House of Melbourne. This restaurant has a traditional atmosphere with an air of formality to the high tea proceedings.
The afternoon tea includes sandwiches, scones with jam and cream, a selection of cakes, and tea, coffee and juice. On the day I attended only one other table of guests sat for afternoon tea. Although the sandwiches where served cool from the fridge, the scones and cakes were still warm and freshly baked.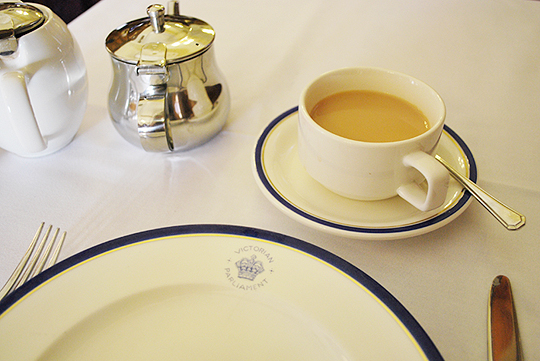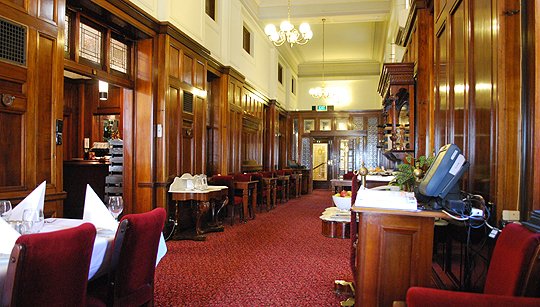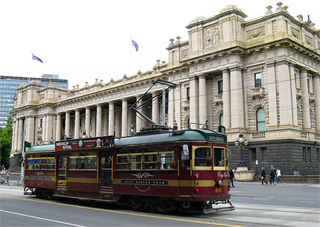 The building is one of Melbourne most architecturally distinguished public buildings, dating back to 1856, with a lavish use of gold in the interior decoration. On arrival security will escort you to the restaurant, passing through the Queens Hall, the venue of many parliamentary receptions and formal banquets.
The Strangers Corridor is an al a carte restaurant where strangers to the Parliament, (or guests of Parliamentarian's) can dine during Parliament sitting weeks. During non sitting weeks the general public are welcome. The Stranger's Corridor is wood panelled room with red velvet chairs and stain glass windows. The tea ware features the coat of arms of the Victorian Parliament.
The food was of average quality but the unique venue makes it a special afternoon tea event.