The Whisky High Tea is a great addition to the Sir Stamford Circular Quay Sydney High Tea line up - and not to be missed by those who enjoy their liquor paired with delicious and moreish afternoon treats!
Located in the classic Highlander Bar at the Sir Stamford Circular Quay Sydney, I was beyond excited to see what was on offer and boy, I was not disappointed. Welcomed by the lovely concierge staff who led us down towards the quiet and quaint Highlander Bar. Our table, right by the window offered an abundance of natural lighting meaning an Instagram photoshoot was about to occur. Once seated, we knew a fun time was in sight when a Chivas Regal whisky flight was placed upon the table, signalling the beginning of our Whisky High Tea afternoon at the Sir Stamford.
Picture this, 3 beautiful tasting glasses of Chivas Regal varieties, presented on a natural wooden paddle with a short biography on each variety paired with an astonishing 3 tiers of savoury and sweet treats to share with my guest… need I say more?
We quickly devised a strategy to start from the bottom up, delving into a warm Stamford Signature curry puff – a treasured family recipe passed onto Head Chef Nitesh Shakya. This curry puff was nothing like ones I have had in the past and trust me I've had a few! The pastry was delicate, flaky with a perfect balance of spices in the filling. Paired with the Chivas Regal 12YO variety, I felt as if someone had turned up the heat and my layers began to fall off.
Next up was a chicken and shallot in tomato pinwheel. The bread itself was a tinted a beautiful dark orange that made it not only visually appealing but also light in texture. The clink of our Chivas Regal Extra resonated as we laughed at what a treat this all was for a Wednesday afternoon. My guest and I both let out a collective 'mmm' and smiled in satisfaction at each other and jumped right into the next savoury offering.
A delicate goat cheese wafer housed a refreshing red pepper relish and put simply just melted in my mouth. A classic cucumber and cream cheese sandwich finger went down a treat and I finished up the savoury tier with the generous and rich crab meat and avocado tart. I have always thought of crab as a luxury and this little morsel did not let me down.
With any classic High Tea offering, I believe the scones are the true testing point for any High Tea and I squealed excitedly when I realised that these lemon scented scones were still warm and begging for me to dig in! Served with a traditional clotted cream (with beautiful specks of vanilla bean) and a surprising house made Makers Mark Orange Marmalade…I couldn't be happier! I had been craving scones for weeks and felt an absolute sense of satisfaction with each bite! And this satisfaction was to continue upon my exploration of the Sweets tier.
In a celebration of Whisky and all its versatile uses, the Sweets tier comprised of a delightful Johnnie Walker caramel square that truly surprised me. It was complex in its rich chocolatey flavours and subtle hints of Johnny Walker in the pool of caramel. The Jack Daniels apple mousse cake was fluffy and light allowing for the freshness of the apples to cut through the Whisky undertones. I was beginning to feel like I had made a great choice in wearing a billowy dress to High Tea.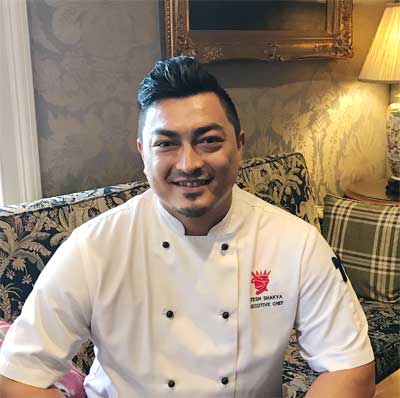 With our final glasses of Chivas Regal 18YO to conquer before heading back out into the crisp Sydney afternoon, we finished off this wonderful experience with the dark chocolate orange mousse, served in a delicate chocolate cup and a coconut, dark chocolate verrine topped with a coconut crumble. I will admit, I had been so enamoured by the food offering that I hadn't even stopped to take in the sights of the traditionally stylish bar…or my guest! As it was nearly time for us to return to reality, we promptly popped on our coats and cheekily whisked away our two strawberry macarons and enjoyed them as we took in the landmark sights surrounding Sir Stamford Circular Quay.
This new offering is sure to book out so don't delay and make sure you set aside a whole afternoon because you'll want to savour every moment of this experience!
Whisky High Tea Menu: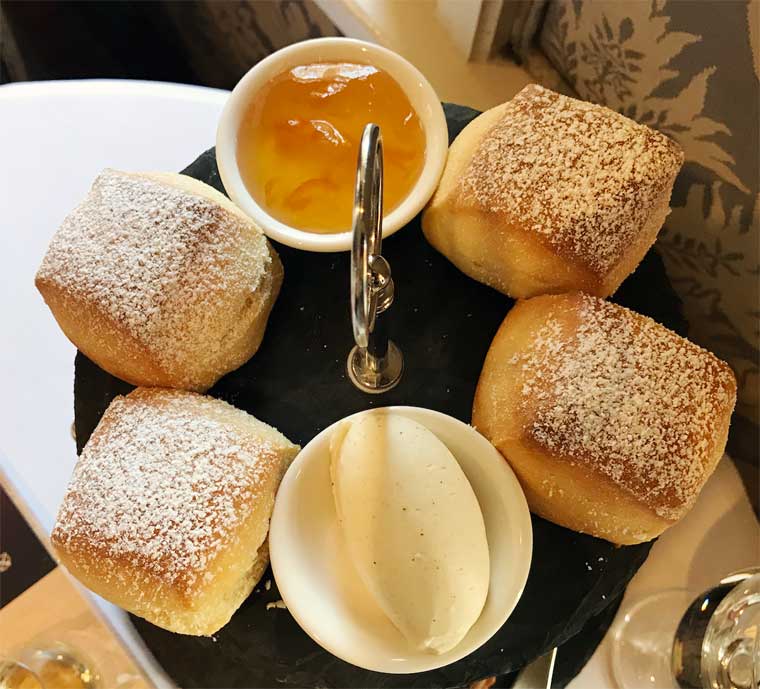 Savoury
Red Pepper Relish on Goat Cheese Wafer
Chicken & Shallot in Tomato Pinwheel
Cucumber & cream cheese
Crab Meat & Avocado tart
Stamford Signature Curry Puff
Sweet
Jack Daniels Apple Mousse Slice
Coffee Chocolate Cup with Orange Mousse
Johnnie Walker Caramel Square
Coconut, Dark Chocolate Verrine, Coconut Crumble
Assorted Macaron
Lemon Scented Scones with Clotted Cream and Maker's Mark Orange Marmalade