×
This competition closed on 9 December 2022
Enter for your chance to win a $200 Madame Flavour tea gift voucher and Jasper Conran Chinoiserie Green set of 2 teacups and saucers by Wedgwood to celebrate Madame's newest collection. Value RRP $499.
To celebrate the launch of Madame Flavours new pure loose-leaf tea collection, we are giving away a $200 Madame Flavour gift voucher & Wedgwood set of 2 teacups & saucers.
Sign up to Madame's Flavour's newsletter here to receive 20% off your first order, and find out first about special offers.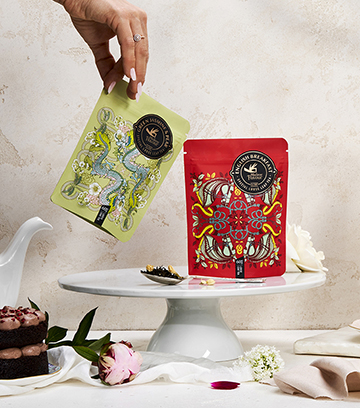 Our newest collection features pure, large cut, loose-leaf tea ingredients to invite tea lovers to take pleasure in slowing down and enjoying a gentle, grounding experience. Each pouch is printed with a beautiful collaborative design representing the delicious sensory experience within.
Fresh from Madame Flavour's favourite tea gardens, including Australian native herbs and floral touches, these teas will delight from the moment their aromatherapy-like scent is inhaled. The Madame Flavour loose-leaf tea collection is available in a fresh and full-bodied English Breakfast; luxurious Grey de Luxe with a unique hint of Australian lemon myrtle, our coveted best-selling Green Jasmine and Pear; the perfect grounding tea, delicate and aromatic, zesty Lemongrass, Lime and Ginger for instant clarity; and Organic Mints, so soothing for the soul. The collection is available from December 2022.
Madame's new range is available exclusive via Madame's Online www.madameflavour.com.au.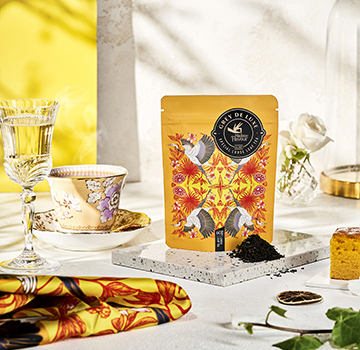 About the prize:
$200 Madame Flavour tea gift voucher
Jasper Conran Chinoiserie Green set of 2 teacups & saucers by Wedgwood.
Gift voucher and tea set will be mailed to the prize winner free of charge.
How to enter:
Name one of the new Madame Flavour loose leaf tea blends?
Winner will be selected at random and will need to have followed the instructions correctly.
Competition ends 9th December 2022, 5pm AEDST.
Winner announced on High Tea Society on the 11th December 2022.
Competition open to Australian & New Zealand residents.
View Terms & Conditions
Competition is closed
Congratulations to the winner Leanne Hansen