It's being billed as a traditional afternoon tea with a French flair, and The Sheraton Melbourne's revamped menu is certainly très bon.
Dubbed "A Parisian Affair", the Sheraton is embracing its location along the Paris end of Little Collins St with a new offering that includes French-inspired savoury morsels and a weekend dessert buffet, all washed down with a glass of Champagne Bollinger.
With nine éclair flavours such as double vanilla, passionfruit and bitter chocolate rotating through the line-up, there's no doubt indulgence is on the menu.
This carries through to the wide variety of macaron flavours, including cookies and cream, pistachio and jasmine.
Then there's the visually stunning gateaux, the super-rich chocolate and coffee tartlets, and the Crepe Suzette, which is gently warmed in a reduction of orange and Grand Marnier right in front of you.
If you only try one of the gateaux, go for the Matcha – the cream simply melts in your mouth.
Both the eclairs and macarons are the work of famed Melbourne patisserie The Crux & Co, while the rest of the extensive menu is prepared in-house at the Little Collins St Kitchen.
But, I'm getting ahead of myself.
As wonderful as the desserts are (and they are delectable), the savouries are equally stunning.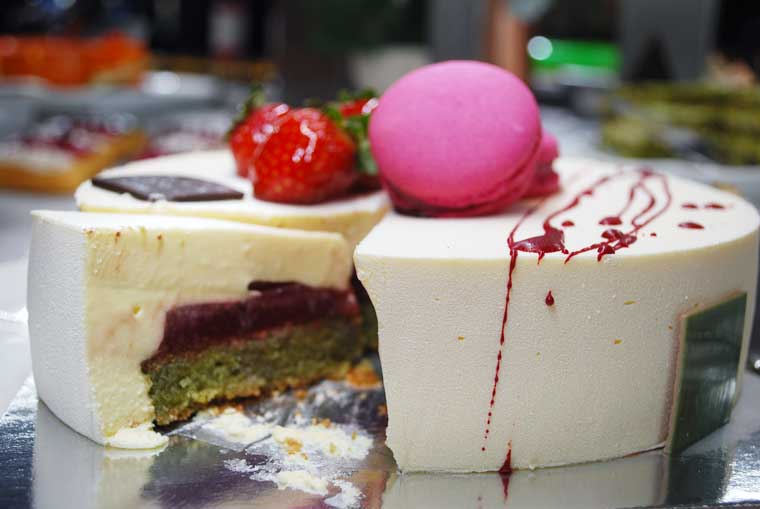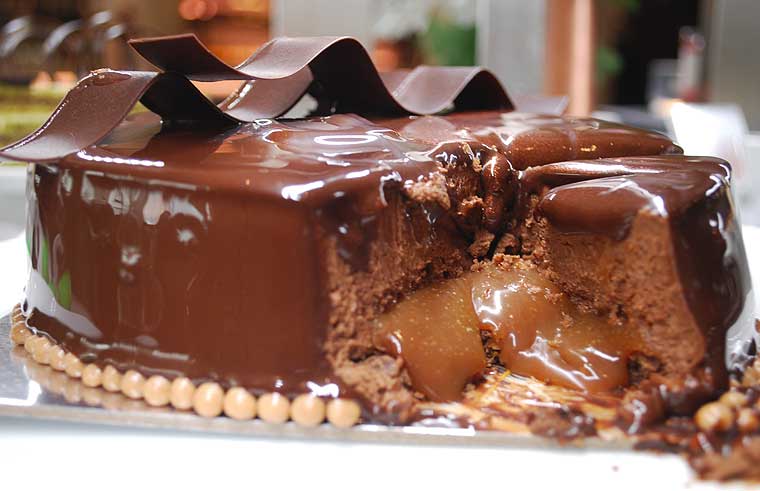 Among my favourites were the crouton served with salmon creme fraiche and topped with caviar, the lightly warmed croissant with chicken and avocado, and the cucumber and tzatiki sandwich served on light rye bread.
All of this is accompanied by a variety of La Maison du Thé teas, which come served in individual pots.
It's important to note that afternoon tea stands will still be served at the Sheraton on weekday afternoons.
For a thoroughly French afternoon, the Sheraton is worth a try.
Sheraton Melbourne Afternoon Tea Menu: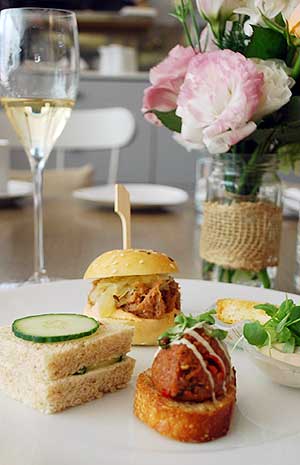 Sandwiches:
Artisan ham and Swiss cheese
Manchego cheese and green tomato relish
Cucumber and tzatziki on light rye
Smoked salmon crouton
Savouries:
Asparagus and ricotta quiche tartlet
Paprika spiced open beef petit four
Smoked pork and pickled kraut canape with red pepper coulis
Chicken and avocado croissant
The Dessert Buffet:
Crepe Suzette
Apple gateaux
Chocolate gateaux
Lemon an meringue tartlet
Strawberry tartlet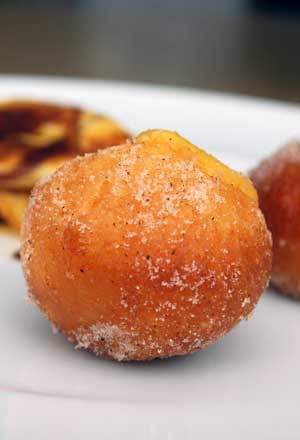 Carrot cake
Mini eclairs
Matcha Gateaux
Three-milk cake
Chocolate and coffee tartlet
Lychee julley and coconut panna cotta with mango sago
Chia seed and strawberry pots
Assorted mini cinnamon donuts
French-inspired macarons
Scones:
Freshly baked chocolate and plain buttermilk scones
Variety of jams, lemon curd, double cream
Tea and Champagne:
La Maison du Thé teas
Sparkling wine or Bollinger Champagne