So here we are again at the Shangri-La in Sydney. It's one of the most well-known hotels for its high-tea experience, which is always at a high standard thanks to its rock star executive pasty chef, Anna Polyviou.
Today's visit was to check out the new menu on offer from Anna and her team.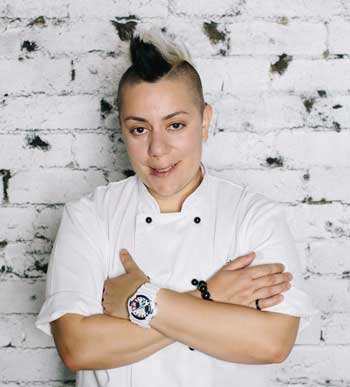 Still hosted in the Lobby Lounge, the room is a mix of couches with coffee tables for large groups, and smaller tables with armchairs for a more intimate setting. All of the tables are fully set on arrival, which is a nice touch as you walk through the room. Fresh flowers floating in vases, white tablecloths, silver trays holding sugar bowls – which have both raw and white cubes – the place is an inviting space to be in.
The table beside us were celebrating a hen's party when we arrived. They had a mix of the regular menu and the chocolate menu – we'll need to return to try this one for you, it's a hard life, we know!
When our stand arrives, it's clear to see that presentation is still a strong suit in this high tea. The savoury plate is produced in a different kitchen to Anna's pastry team, but the chefs are no less meticulous. The tomato tarts are perfect pastry shells filled with cheese and topped with baby cherry tomatoes that are brilliant red and glossy. While the pork rolls were a little bready for our liking, the flavours were still there, so eat it as an open sandwich if you like.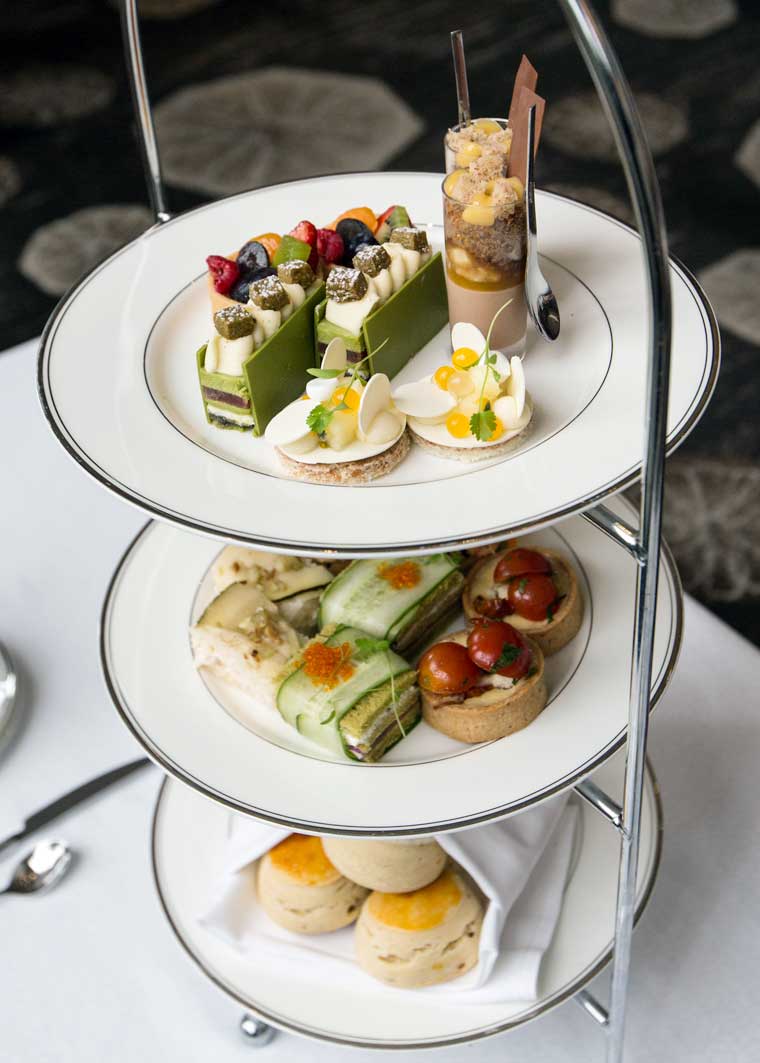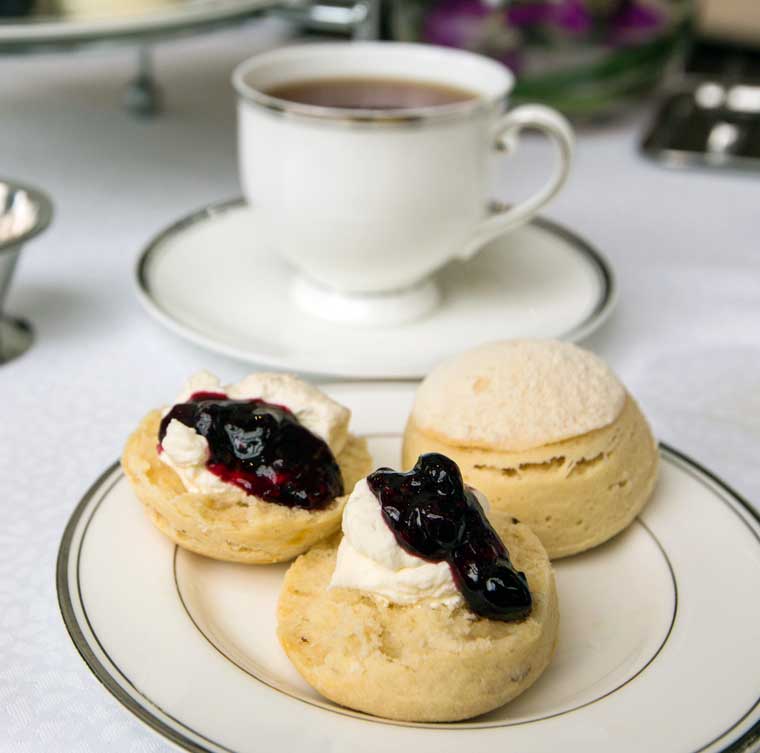 The chicken sandwich had a lovely smokiness to it and was topped with a piece of pickled cucumber and walnuts. The best of the savouries though was the smoked salmon sandwich. Smoked salmon, cream cheese and cucumber on the inside, it was then wrapped in more cucumber with a sprinkling of fish roe on top. The extra cucumber lightened the sandwich, and being wrapped around the outside was a great way to present it.
The buttermilk scones were as good as always – please don't ever change them Anna! Light and fluffy, we slathered them with the cream and some berry jam.
Since our last visit the Bananarama has undergone some changes. The vanilla components have been swapped out for a chocolate mousse which still works really well served in the little shot glass with the same tiny spoon – who doesn't like choc-banana?
The tiny fruit tart is a selection of the season's best fruit nestled on a bed of a vanilla custard. Rich and creamy it needs the fruit to cut through, which it does perfectly.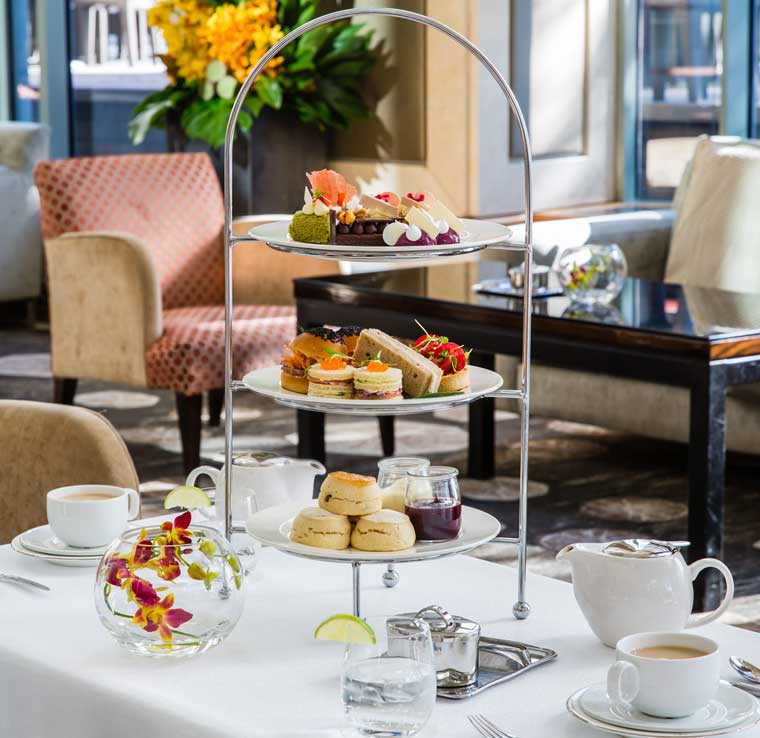 The pina colada disc was a great balance of coconut, white chocolate and pineapple, with the popping pearls a fun element as they exploded on impact.
Matcha is a very popular ingredient right now, used in everything from lattes to ice-creams and custards. So it wasn't surprising to find a matcha element on the menu. What was surprising was just how excellent it was.
Using matcha is a fine line between overpowering the dish and making it bitter, or using too much sugar to balance out the bitterness that the green tea powder brings. The "Matcha Crazy" had layers of black sesame biscuit, matcha cake, strawberry gel and matcha white chocolate all blended perfectly to create a dish that wasn't overly sweet, but texturally perfect and completely unique. We instantly awarded it a place in our Top 5 best high tea sweets. We'll be sad to see this one go when the menu gets its regular update. Maybe Anna could give us the recipe?!