Mother's Day High Tea prepared by award-winning pastry chef and MasterChef star, Anna Polyviou.
Beresford House is a gorgeous luxury retreat nestled within the vineyards of Beresford Estate at McLaren Flat. For those who don't know the McLaren Vale Region (Fleurieu Peninsula), it's one of South Australia's most visited tourist destinations with local wineries and gorgeous backdrops of the hills and vineyards. Beresford Estate is a 70-acre working vineyard which produces award-winning wines (Beresford Wines).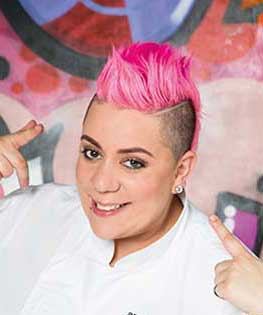 The occasion at Beresford House was a Mother's Day High Tea prepared by award-winning pastry chef and MasterChef star, Anna Polyviou. Anna is the executive pasty chef at the Shangri-La Sydney and is well-known for changing the face of patisseries in hotels around Australia.
Anna with her trademark Mohawk, (today it was Pink) presented a funky twist on the classic high tea. It was delicious! McLaren Vale is known for the excellent quality of its local produce and Anna, on her first visit to Adelaide, quite rightly tapped into this.
There was a selection of sandwiches, which were all really fresh and tasty but the stand out was the Prawns, avocado and cocktail sauce. I could have eaten a whole sandwich of this!
Also you can't go past the classic egg sandwich too, takes me back to my childhood.
Having an Arancini on the high tea was a little different but it worked really well. The challenge with the Golden Fried Rice of Italy is stopping at just one!
The goats cheese and vegetable quiche was fresh, and a nice take on a classic dish.
The look and taste of the dessert portion of the high tea was visually amazing and tasted incredible! The stand out was the Strawberries 'n' Crème Macaron. The Strawberry flavour of the Macaron was inserted into a tube and you squeezed it in. An excellent idea and they were so chewy and fresh.
The classic apple and rhubarb crumble with a modern twist, was really nice with beautiful fresh fruit!
The Tropic-Anna was a nice palate cleanser. I did take the coriander off; you either love it or hate it! The passionfruit, mango, tapioca and coconut worked really well together.
Rolled in chocolate was chocolate heaven! Dark, moist and melted on my tongue!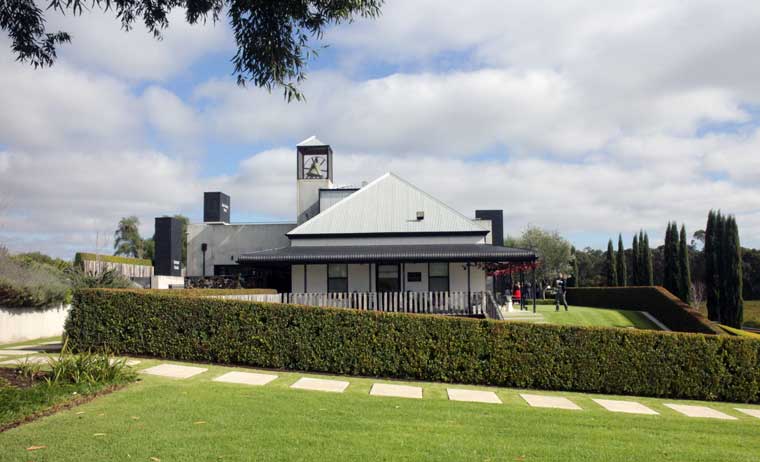 The scones were so fresh, absolutely delicious and made the old fashioned and the best way; kneading butter into the flour! The recipe was from Anna's time working at Claridge's Hotel in London. The clotted crème was thick and delicious.
My favourite tea, local company T bar Tea Salon was served with a selection of black and herbal teas. It is full of flavour and their tea selection at their shop is amazing. From peanut butter and jelly tea to chocolate tea!
There was also a selection of local beverages; Beresford Wines, Vale Pale Ale and Bickford and Sons soft drink.
What an absolute treat it was to be served by Anna Polyviou and watch her cook Loukoumades (Greek Honey Balls). Her mum was in the audience guiding her daughter with the traditional family recipe from her Greek heritage.
We were well looked after by the staff and you really can't go past the gorgeous surrounds and classic design at Beresford House. We even walked away with a gorgeous gift pack too!
Mother's Day High Tea Experience with Anna Polyviou at Beresford House Menu:
Crumble – Rhubarb, Apple, Crumble
Tropic-Anna – Passionfruit, coconut, coriander
Rolled in Chocolate – Chocolate, Chocolate, Chocolate
Strawberries 'n' Crème – Strawberry, almond, crème
Quiche – Vegetables, goats cheese, pastry
Chicken – Chicken, mayo, watercress
Prawns – Prawns, avocado, cocktail sauce
Egg – Egg, lettuce, grain bread
Arancini – Rice, parmesan, aioli
Scones – Buttermilk, vanilla, raisins with clotted crème, mixed berry jam
BEVERAGE LIST:
Beresford Wines – Angelique Premium Cuvee NV, Classic Chardonnay, Classic Grenache Rose, Classic Shiraz
Craft Beer – Vale Pale Ale, Vale Lager
Soft Drink – Selection of Bickford and Sons premium soft drinks
Tea and Coffee – T-bar tea
Beresford House hosts and caters for High Teas and Private Functions.
Contact them for costs and bookings.
www.beresfordhouse.com.au
email: [email protected]
158 Ingoldby Road, McLaren Flat SA, Australia 5171
Ph: 08 8383 0362
For further information on Anna Polyviou.
Her book, Sweet Treat is released at the end of June 2018.