Following a sold out series of events last year, Grub are back with Sweet Set 2018.
The events showcase four specially crafted treats from a roster of Melbourne's top bakers and pastry chefs. Running for a string of nine Sundays through August and September, it's a high tea selection like no other.
Sweet Set is a co-hosting affair. Grub's head chef Ben McMenamin is at the helm of the savoury bites which lay the foundation for the sweet offerings from the visiting pastry specialists.
Sweet Set 2018 line-up (in order of appearance): LuxBite, Miss Ladybird Cakes with Citizen Cacao, Fig & Salt, All Are Welcome (Boris Portnoy), Don't Lose your Temper, Sticky Fingers, Cobb Lane, Bibelot, Pierrick Boyer.
Each Sunday will feature a delicious tasting menu of signature treats–to be enjoyed with good company upstairs in Grub's posh salon space. Sessions are ticketed with seating times at 11am, 1.15pm and 3.30pm.
Sweet Set launches Sunday August 5th with a revisit from south-side darlings LuxBite who are busy developing four new offerings, not available in-store, exclusively for their Sweet Set menu. In honour of non- vegans and vegans who love to dine together we have paired Gina of Miss Ladybird Cakes with Georgie Castle of Citizen Cacao to deliver separate menus to meet the differing dietary preferences.
Proving his pastry kitchen is King of Rucker's Hill is third on the bill, Boris Portnoy of All Are Welcome. Boris is ex-head pastry chef at 3-michelin star Meadowood in the Napa Valley. Also no strangers to fine dining are the duo from Don't Lose Your Temper, Anthony Hart and Michael Furness, set to demonstrate why they are the best new kids on the block.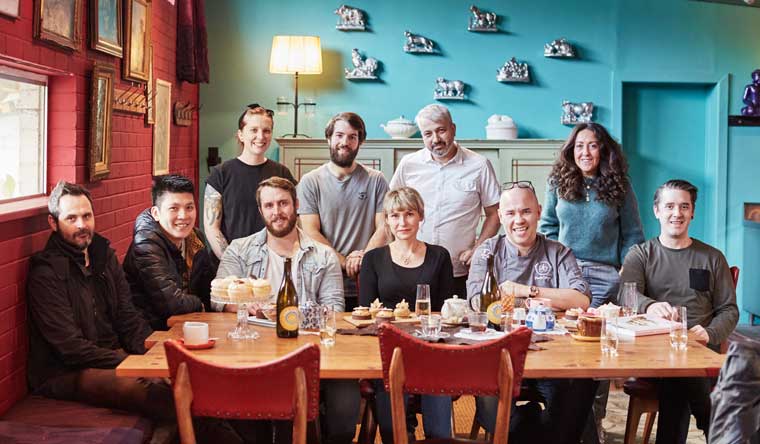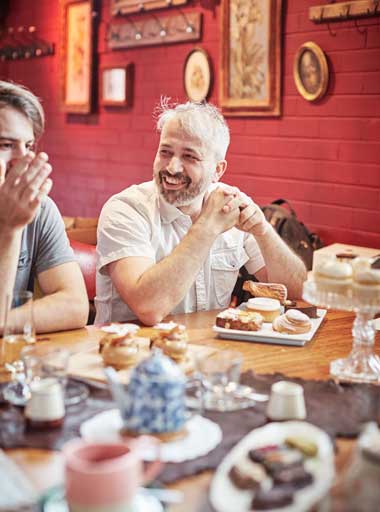 Cobb Lane take over the entire menu for their visit on September 16th. Both the savoury and the sweet menus will be filled with their west-end creations plus some of their freshly baked loaves will be available for a take home purchase.
Visiting from the Yarra Ranges will be Fig and Salt plating up rustic home-baked creativity. Known for exploring flavours of nature, Sticky Fingers will fill the salon with delights influenced by Australian natives. Pick up a signed copy of her new book 'Green Thumb' on the day!
When Bibelot take over expect a delicious array of looks-too-good-to-eat petit gateaux and macarons. The series closes with a master of fine French pastry technique, Pierrick Boyer. Having recently opened his own self-titled patisserie in Prahran, Pierrick's creations are so pretty you'll want your camera at the ready.
A Sweet and savoury tasting menu plus a glass of Prosecco and tea/coffee for $79.
Prosecco by Puncheon Darts, batch brew by Profile Coffee Roasters, tea by Impala + Peacock.