The Sydney Tea Festival is an opportunity to connect with some of your favourite tea brands, discover new favourites and explore beautiful tea wares. You can also taste an amazing assortment of treats to inspire your next high tea party.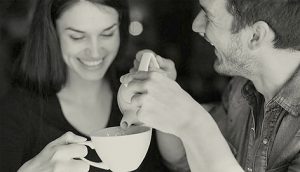 The inaugural Sydney Tea Festival takes place on Sunday the 17th of August 2014 at the Blacksmith's Workshop at Carriageworks in Eveleigh.
Wander through the free tea market and discover some of the best artisanal teas around, grab a bite to eat from a food truck, indulge in a sweet treat or sit down and enjoy a cup of tea at the brew lounge.
There are workshops hosted by leading specialists where you can participate in a tea cupping or blending class, learn about tea cocktails, iced teas, food pairing or just discover more about the history and health benefits of tea.
Corinne Smith from The Rabbit Hole Organic Tea Bar in Sydney shares her tips for making the perfect cup of tea.

First, select a few loose leaf teas to offer that will complement your food and delight your guests! There are so many speciality tea flavours to enjoy these days so find something adventurous (like Lapsang Souchong tea) or indulgent (like Choc Orange Fudge tea) that they might not have tried before.

Next, it's all about the teapot. Use a pot you love that won't drip all over your beautiful table setting. A pot with a removable infuser basket so you don't over-brew the leaves is key. The amount of tea to use is generally one heaped teaspoon per person.

Sydney Tea Festival

Use spring or filtered water if you have some on hand, as clean water will enhance the flavours in the tea.

Water temperature for your tea will have a big impact on your final brew so make sure you follow the individual brewing instructions so as not to burn the leaves and ruin their flavour.

When the recommended steeping time is up, remove the leaves from the hot water and then you're ready to serve.

Lastly, savour the flavours and aromas of your perfectly brewed cup.
Time: 9am – 4pm
Market – Blacksmith's Workshop at Carriageworks
245 Wilson Street Eveleigh, Sydney, NSW, Australia