Equipment
high-sided (approx 9.5cm) 20cm springform cake tin
---
Rowie Dillon's Lime & Coconut Island Cake recipe conjures up images of the Bahamas – think big swinging banana leaf fans, rattan armchairs and clear blue water as far as you can see.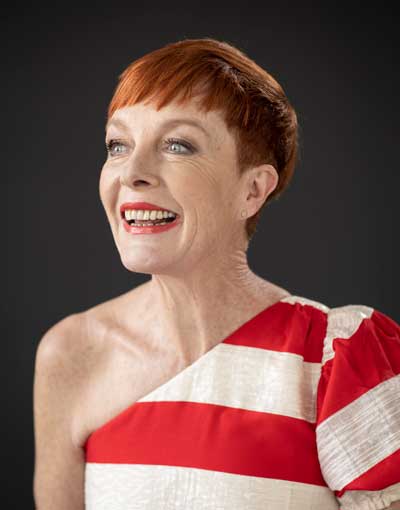 Rowie takes a wholesome approach to baking, perfect for those looking for inspiration in creating free-from baked goods.
Learn more at Rowie's Cakes.
Ingredients
The Cake:
150g unsalted butter, chopped and softened
230g (1 cup) caster sugar
5 eggs
140g (1 1/4 cups) coconut flour
1 1/2 teaspoons gluten free baking powder
150g (1 3/4 cups) desiccated coconut
430ml (1 3/4 cups) butter milk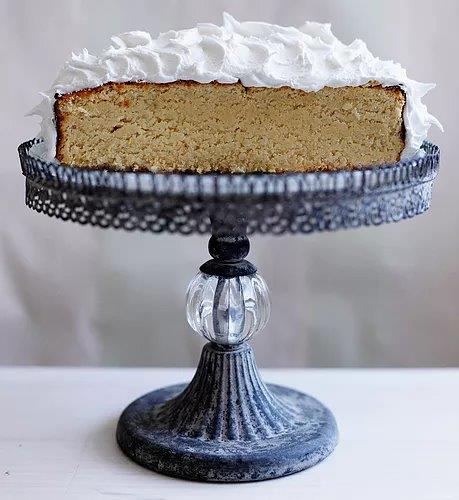 Syrup:
230g (1 cup) caster sugar
zest and juice of 1 lemon
zest and juice of 1 lime
125ml (1/2 cup) water
Icing:
2 egg whites
2 teaspoons lemon juice
375g (3 cups) pure icing sugar, sifted
Instructions:
Preheat the oven to 175 degrees C.  Grease and line a high-sided (approx 9.5cm) 20cm springform cake tin. Cream the butter and the sugar in a large bowl with electric beaters until pale and fluffy (the sugar needs to dissolve and the mixture should be very creamy).  Add the eggs, one at a time, beating well between each addition.
Sift the coconut flour and baking powder into a separate bowl and mix in the desiccated coconut with a whisk.  Fold the coconut mixture and the buttermilk into the egg mixture.  Pour the batter into the prepared tin and bake for 1 hour, or until firm on top.  Cool in the tin on a wire rack.
To make the syrup, place all the ingredients in a medium saucepan and bring to the boil, stirring, until the sugar is dissolved.  Reduce the heat to medium-low and simmer for 10-15 minutes without stirring.  Pour one third of the syrup over the cake in the tin.  After 5 minutes pour over another third of the syrup.  If your cake still needs more liquid, after a further 5 minutes, pour over the remaining syrup being careful not to add any more than it can absorb.  Set the cake aside for at least three hours or overnight.
To make the icing, bread the egg whites and lemon juice with electric beaters until stiff peaks form.  Gradually add the sugar and beat until the icing is thick and holding perfectly smooth and shiny 'standing' peaks. Be very careful not to overbeat, this will cause the icing to break down in clumps.  Using a palette knife, quickly (the icing sets very fast) and evenly spread the icing over the entire cake to create peaks all over the top and side.
---