This zesty and sweet Lime Syrup Cake Recipe by Neil Perry is the perfect addition for your next High Tea at home.
Syrup cakes are great because although they have a fairly dense texture they are always very moist. This cake has a lovely sweet-sour nature. You can serve it with cream; however, I like it with finely diced fresh fruit. There are two things you must make sure you do right here: don't make the syrup too sweet; and, very importantly, pour the hot syrup over the cake while it is also hot.
'Images and text from The Food I Love by Neil Perry, photography by Earl Carter. Murdoch Books RRP $65.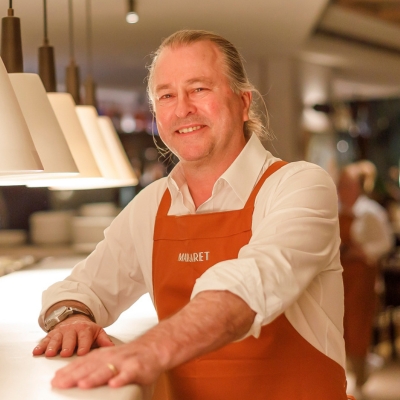 Ingredients:
350 g (12 oz/1½ cups) caster (superfine) sugar
300 g (10½ oz/2½ cups) self-raising flour
90 g (3¼ oz/1 cup) desiccated coconut
zest of 1 lime
250 g (9 oz) unsalted butter, melted
2 eggs
250 ml (9 fl oz/1 cup) milk
FOR THE LIME SYRUP:
225 g (8 oz/1 cup) caster (superfine) sugar
zest of 1 lime
juice of 5 limes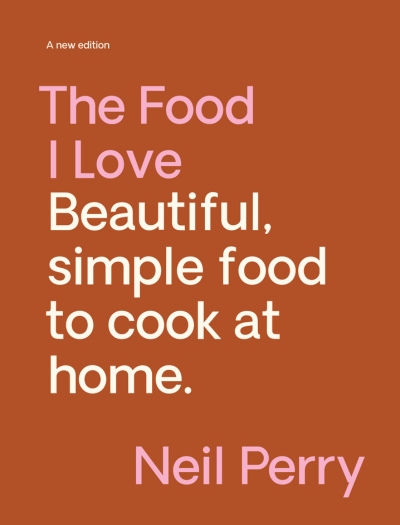 Method:
Preheat oven to 180°C (350°F/Gas 4). Lightly grease a 22 cm (8½ inch) round cake tin or a 19 cm (7½ inch) square cake tin. Line the base and side of the tin with baking paper that extends 2 cm (3/4 inch) above the side. Sift together the sugar and flour and mix with the coconut and lime zest in a bowl. Stir in the butter. Combine the eggs and milk and add to the bowl. Mix until smooth.
Spoon the mixture into the prepared tin and bake on a tray for 1 hour, or until a skewer put into the centre comes out completely dry. If the top of the cake starts to brown before it is baked through, cover it with some foil and continue cooking. Meanwhile, make the syrup. Put the sugar and 185 ml (6 fl oz/3/4 cup) water in a heavy-based saucepan and stir over low heat until the sugar is fully dissolved. Add the lime zest and juice, bring to the boil, reduce the heat and simmer uncovered for 8 minutes, then strain.
Remove the cake from the oven and use a skewer to poke a few holes evenly over the cake. Slowly pour the hot syrup over the cake. Let it stand for about 20 minutes, or until the syrup has soaked into the cake, then turn the cake out onto a wire rack lined with baking paper and allow to cool. To serve, simply slice and serve on its own or with a fresh fruit salad
---