The Chocolate Bar at The Langham's ARIA Bar & Lounge certainly is a sweet lovers' paradise.
As you make your way up the grand hotel staircase, you're greeted with the soothing sounds of a live pianist. Moon River treacles over the ears as calm conversation fills the space. Plush surrounds, regal colours and mood lighting add a glamorous touch. Seating is comfortable and customisable, allowing for everything from romantic high teas to giggly get-togethers between girlfriends to be catered for.
The food encompasses everything you would expect from a traditional afternoon tea. Classic salmon and cucumber finger sandwiches, along with scones with jam and cream, are served on three-tiered stands. Other sandwich fillers include egg mayonnaise and cress, and cream cheese and chives. The fruit jam is organic and the cream is true to high tea roots – being clotted.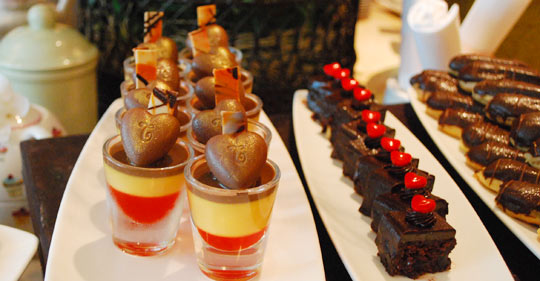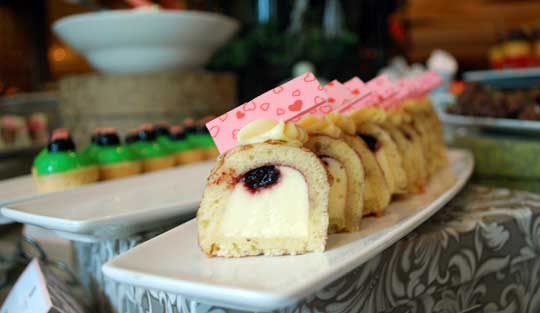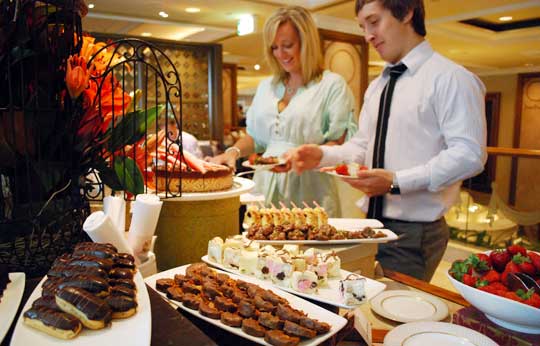 The servingware is classic and is completed by linen napkins wrapped in paper Mad Hatter rings, which add a whimsical Alice in Wonderland touch. As you would expect with any high-rated hotel, service is fast and professional but not as stuffy as you might find in other Melbourne high tea institutions.
The Chocolate Bar is served with hot chocolate, leaf tea and/or espresso coffee. I went all out and indulged in a couple of hot chocolates.
Now for the afternoon's main event: the desserts! The generous spread can change between seasons but upon our visit, we were treated to a selection of the following:
The Langham Melbourne Afternoon Tea Menu:
Valrhona chocolate and Malibu rum soufflé
Alpine Rocky road
Lime and bitter trifle
Hazelnut chocolate éclair
Almond Florentines with yoghurt chocolate
Jaffa chocolate
Torte Chocolate truffle
Marquise Strawberry chocolate
Vacherin with Elderfower cream
Amarascata roulade with cocoa nibs
Chocolate biscotti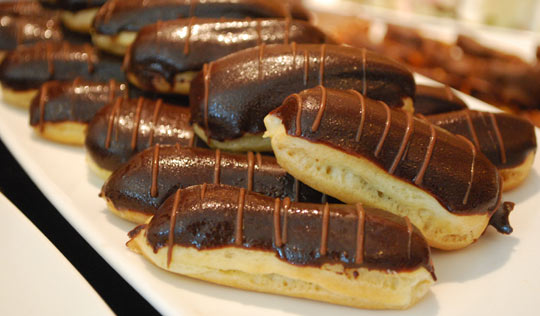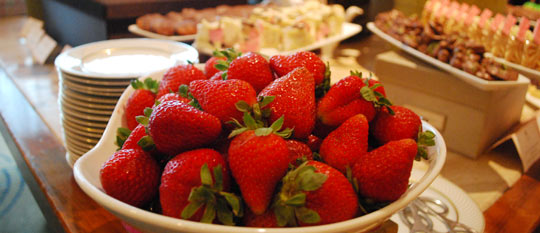 With the all-you-can-eat setup, we'd recommend going on a semi-empty stomach so you can sample as many of the delights as possible. Naturally you will come away with a feeling of 'death by chocolate', although the proximity to Southbank allows for a stroll by the Yarra to ease the pain. Overall, The Chocolate Bar at The Langham is a great venue for the timeless high tea experience with a reasonable price tag.