We talk with Natalie Paull owner of the cultish but tiny blink-and-you'll-miss-it Beatrix Bakes in Melbourne and author of the Beatrix Bakes cookbook.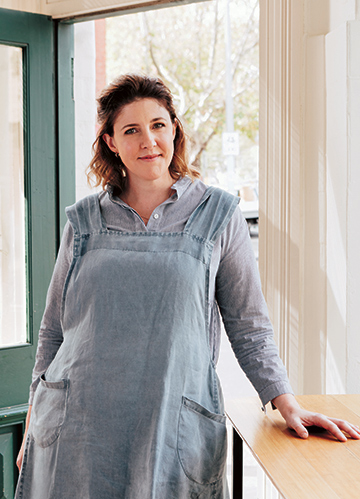 Natalie started cooking in professional kitchens at the age of eighteen and spent her formative years working with Australian food luminaries Maggie Beer and Stephanie Alexander.
Natalie opened the cultish but tiny blink-and-you'll-miss-it Beatrix Bakes in inner-city Melbourne in 2011. Crowds line up in the rain to secure a slice of the day's ever-colourful – and delicious – offerings. In following her heart and baking the cakes she loves to eat, Natalie has established a reputation for melding the traditional pillars of cake baking with her distinct brand of irreverent innovation. Also, she eats a lot of cake. Every day.
With a focus of baking great cakes from good things for you. Natalie has now published Beatrix Bakes. Featuring more than seventy recipes inspiring bakers of all kinds to mix and match to make recipes their own – whether it's a Lemon curd cream crepe cake or Pecan maple cinnamon scrolls.
What is the most popular cake at Beatrix Bakes?
Our Red Velvet Layer Cake is an everyday cakehouse number one but our special bakes like the passionfruit glazed vanilla slice or sour cream cheesecake with roasted rhubarb gets our cake customers whipped into a frenzy!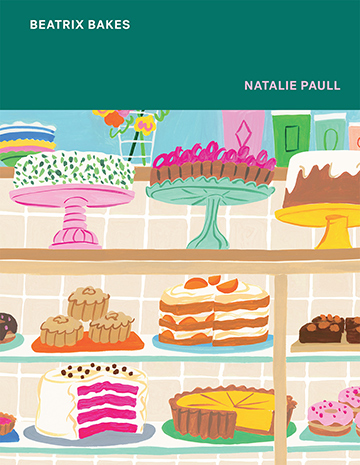 What recipes from Beatrix Bakes would you make if you were hosting a high tea at home?
Definitely the wee jammy tarts because they are perfect to hold while sipping a lovely cup of Darjeeling. I also like a generous slice of cake but something light as a cloud like the passionfruit chiffon cake! And always a deep chocolate something…like the chocolate caramel bars with a salty sprinkle for a touch of richness.
Do you have tips for creating a high tea party at home?
High Tea is a rare occasion and quiet moment to sit and connect with others so don't stress if you don't have schmancy silverware and three tiered stands. You just need a pot of lovely loose leaf tea and your sweetest plates. To keep it comfortable, I would bake something citrusy, something chocolate and scones if you feel confident. Always a chicken in herbed mayonnaise sandwich on soft white bread. Crusts off please!
What is your favourite high tea venue and why?
I loved having high tea at The Hotel Windsor many years ago. There was a joyful elegance in the beautiful dining room surrounds and they served the daintiest treats, fluffy scones and perfect cucumber sandwiches. And the tea was perfect!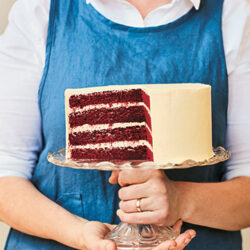 Beatrix Bakes by Natalie Paull is published by Hardie Grant Books $45 and is available where all good books are sold. Photographer: © Bec Hudson and Emily Weaving.