Serves
10 - 15 sandwiches
Equipment
Electric Knife if you have one. Otherwise a bread knife will be fine.
---
Elevate the humble potato and egg with John Law's potato, truffle and egg sandwich recipe.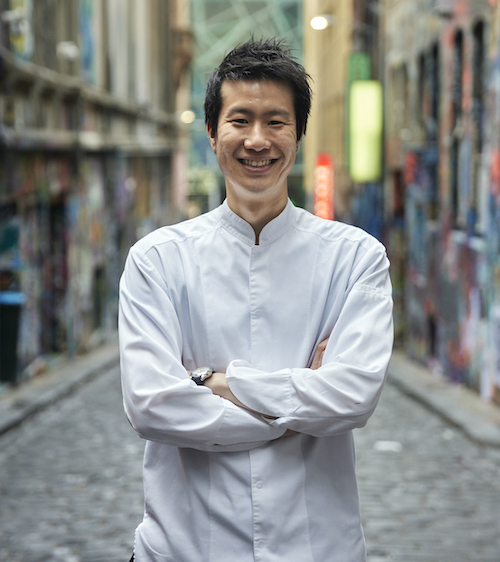 According to Chef John Law, this sandwich is the one that ends all "best sandwich" arguments. With its mix of potato, truffle, and egg, this sandwich takes simple ingredients and transforms them into something truly unforgettable. And if you're feeling adventurous, Chef Law recommends trying the filling with crackers, a crusty baguette, or even a croissant.
Chef Law's culinary journey began in Sydney, where he was influenced by his parents' Hong Kong roots. He also brings a unique perspective to the kitchen thanks to his early training as a pharmacist and experience in pastry. His passion for precision and flare is evident in his creations for the Om Nom High Tea.
Om Nom Cocktail Bar and Kitchen, located inside the iconic Adelphi Hotel on Flinders Lane, is known for balancing sophistication and playfulness perfectly. Chef Law's playful approach extends to desserts and high tea, creating a whimsical dining experience that is sure to delight.
Ingredients: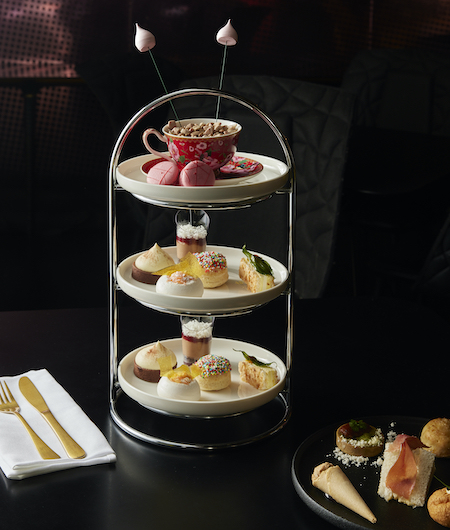 200g Desiree potato
8 Eggs
5g chopped chives
120g Kewpie mayonnaise
5g Truffle oil
20g Truffle paste
40g cornichon
2g Salt flakes
1 loaf fresh fluffy white bread
Jamon to garnish
Method:
Place Potatoes in a big pot of cold water and bring to the boil, boil till soften all the way through (roughly 20-30 mins depending on size of potato).
Once soften, immediately drain, peel and break up to roughly 1 cm cubes (doing this while hot allow the excess moisture to escape)
While the potatoes are cooking, prepare the rest of the ingredients
Hard boil the eggs in boiling water for 8 mins, immediately place in ice water for 10 minutes to assist the peeling process
Roughly chop cornichon to 4mm dice and chop chives as thinly as possible
Once eggs are cooled, place in a big bowl and crush with gloved hands, add the rest of the ingredients and mix with a metal spoon, check seasoning as it might require more salt.
Layout the desired amount of bread on a chopping board and place a spoonful of potato salad mix in the centre of each slice and spread with the back of the spoon.
Top with other slice of bread, gently press down and slice on a diagonal with an electric knife for that extra clean straight cut.
Finish off with a weaving sliced Jamon on top.
Note: any left over filling can be kept up to 3 days in the refrigerator and makes a great work lunch.
---