Indulgence takes a delectable turn with Neil Perry's exquisite Chocolate Cake recipe.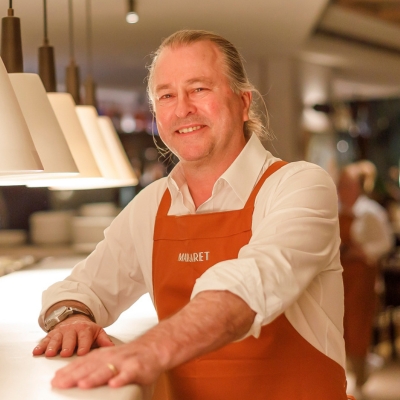 This is my and my daughter Josephine's favourite chocolate cake. It has a heavenly texture. It is like a chocolate soufflé – and it behaves like one, as it rises and falls. So don't freak out as it drops in the middle, because it has no flour to hold it up. It keeps well for two days, as long as it isn't put in the refrigerator; this will result in it becoming hard and unpalatable.
'mages and text from The Food I Love by Neil Perry, photography by Earl Carter. Murdoch Books RRP $65.
Ingredients:
400 g (14 oz) good-quality dark chocolate, broken up
6 eggs, separated
150 g (51/2 oz/2/3 cup) caster (superfine) sugar
21/2 tablespoons Cointreau
300 ml (101/2 fl oz) pure (whipping) cream, plus extra, whipped, to serve
icing (confectioners') sugar, to serve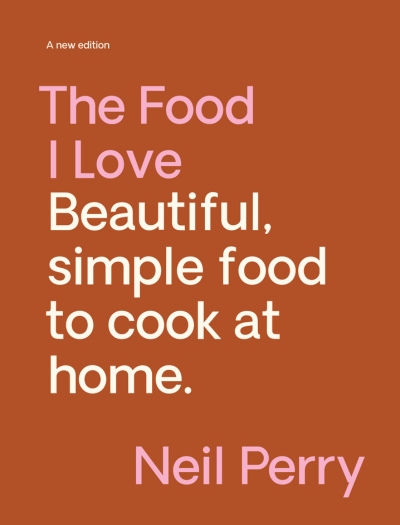 Method:
Preheat the oven to 175°C (345°F/Gas 3). Cut a piece of greaseproof paper to fit a 20 cm (8 inch) round cake tin, with a double layer for the side and a single layer for the bottom. Spray the tin with cooking oil and fit the greaseproof paper in snugly.
Melt the chocolate in a stainless steel bowl set over a saucepan of hot water. Don't let the water in the saucepan boil, as you can scald the chocolate. Remove the chocolate from the heat and allow to return to room temperature.
In a large bowl, beat the egg yolks and two-thirds of the caster sugar until pale and creamy. Add the Cointreau and beat until well combined. Add the chocolate to the egg yolk mixture and stir until completely incorporated, then slowly stir in half the cream. Set aside. Whip the remaining cream until soft peaks form.

Chocolate Cake

Set aside. Start whisking the egg whites in a very clean bowl. When soft peaks start to form, slowly add the remaining sugar and whip until very firm. Fold the whipped cream into the chocolate mixture. Finally, fold in the whipped egg whites.

Pour into the cake tin, put the tin in a bain-marie or on a baking tray and add enough hot water to come about 2.5 cm (1 inch) up the outside of the tin. Bake for 45 minutes. Turn the oven down to 150°C (300°F/Gas 2) and bake for a further 45 minutes. Turn the oven off and leave the cake in the oven for 20 minutes. Cut around the edge of the tin, turn it over onto a plate and the cake should slide out easily. Cut slices using a knife dipped in hot water and clean the knife after each cut. Place on white plates. Sprinkle with icing sugar and serve with lightly whipped cream.
---