This Scones with Blackberry Whipped Cream recipe by Pink Piccadilly Pastries, turns a plain scone into a pretty treat that looks fancy but is so easy to make.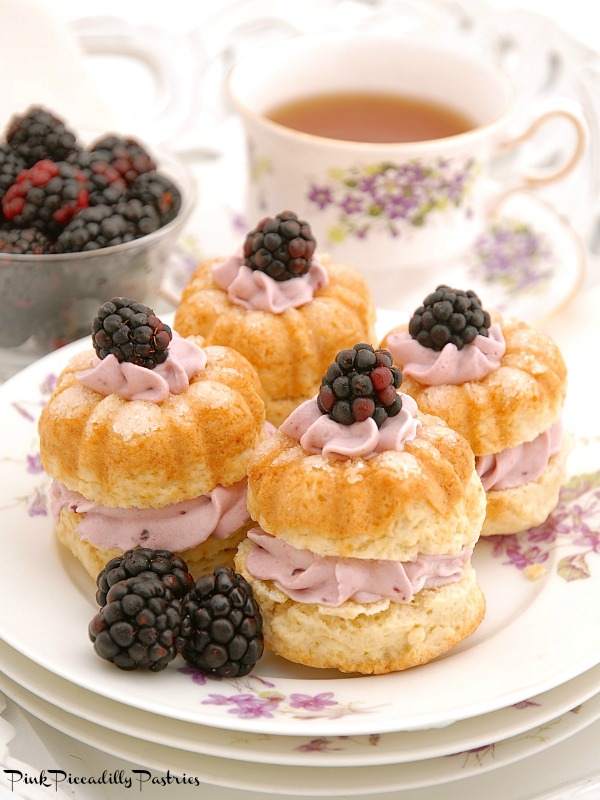 Jina from Pink Piccadilly Pastries is a self taught baker and she has always had a passion for creating beautiful and delicious afternoon tea menus. Jina began by baking and trying recipes out on family and friends, then began catering small parties, book signings, school functions and larger church tea parties.
"I love to take a recipe and give it a twist. Like with my cream tea scones, I baked them in a mini bundt pan and they turned out really cute." Jina
The Wilton Mini Bundt Fluted Tube Cake Pan used can be found here or you can use a muffin pan. You won't get the design at the top but it will still be pretty.
Ingredients
For Scones: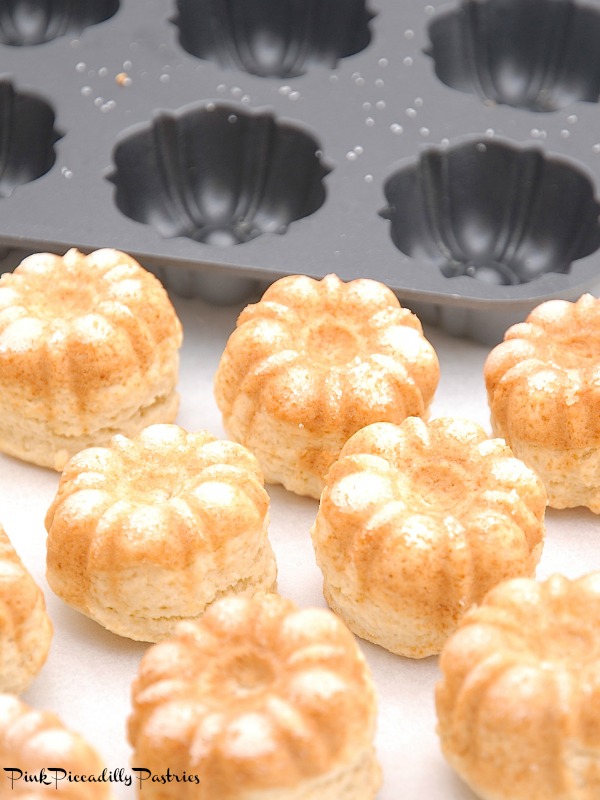 3 cups unbleached all purpose flour
1 tablespoon baking powder
1 teaspoon salt
1/4 cup granulated sugar, to taste
1 teaspoon vanilla extract
1 1/3 heavy or whipping cream
coarse white sparkling sugar
For Filling:
1 cup heavy whipping cream
1 tablespoon powdered sugar
1/4 cup seedless blackberry jam
Steps
Preheat oven to 425 degrees F or 220 degrees Celsius
Lightly grease bundt/muffin pan and sprinkle each cavity with coarse white sugar if desired.
Whisk together the flour, baking powder, salt, and sugar.
Sprinkle the vanilla over the dry ingredients, then drizzle in the cream, tossing and stirring gently all the while and adding just enough to make a cohesive dough.
There shouldn't be any dry flour in the bottom of the bowl, but the dough shouldn't be particularly sticky, either.
On a lightly floured work surface, roll out dough to 3/4″ thickness.
Using a large cookie scoop like you would a cookie cutter, punch out circles of dough and place into prepared bundt pan. Press gently into each cup.
For best rising, place the pan of scones into the freezer for 15 minutes.
Bake the chilled scones for 14-15 minutes until they are starting to brown.
Remove scones from oven and let cool in pan for 5 minutes, then remove to a cooling rack.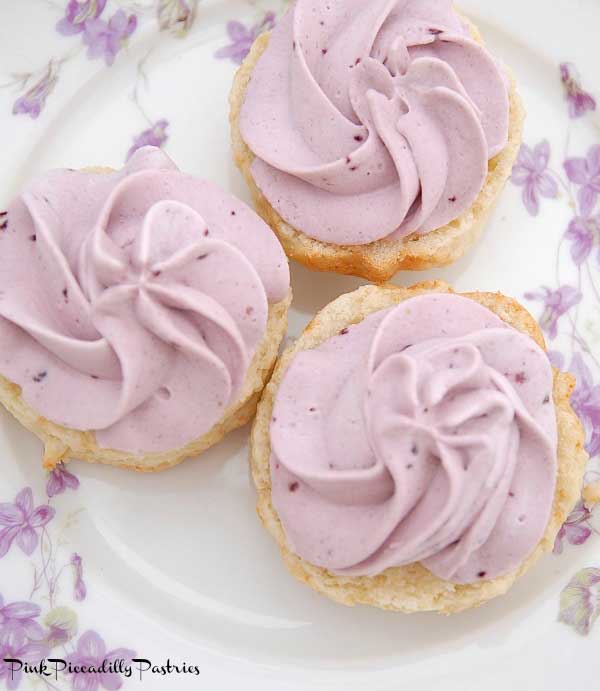 While the scones are cooling prepare the filling
Into a chilled bowl with chilled beaters place heavy cream and powdered sugar and beat until you get stiff peaks.
On slowest setting, beat in blackberry jam, until combined, then place the filling in a large piping bag fitted with a star tip.
Slice cooled scones in half, pipe desired amount of filling on bottom half, replace top half, pipe a pretty swirl of filling on top and garnish with a blackberry.
---