Equipment
Baking trays 24 cm (9½ in)
---
Frozen Strawberry Meringue Cake recipe, from Now & Then by Tessa Kiros.
This isn't just any cake; it's the kind you reserve for special celebrations, a dessert that has a way of capturing the essence of the seasons.
Decorate with succulent strawberries, the occasional raspberry, and perhaps a handful of wild strawberries.
But what truly sets this dessert apart is its marvellous convenience: you can prepare it in advance, tuck it away in the freezer, and when the time comes, all it takes is a quick 20-minute thaw to unveil a masterpiece. Once you've savoured this dessert, you'll understand why it's perfect both when gently softened and when completely thawed. And here's the best part: any leftover slices, adorned with berries and chocolate, can be frozen for future indulgence, ensuring that the joy lasts beyond a single celebration.
Images and text from Now & Then by Tessa Kiros, photography by Manos Chatzikonstantis. Murdoch Books RRP $59.99.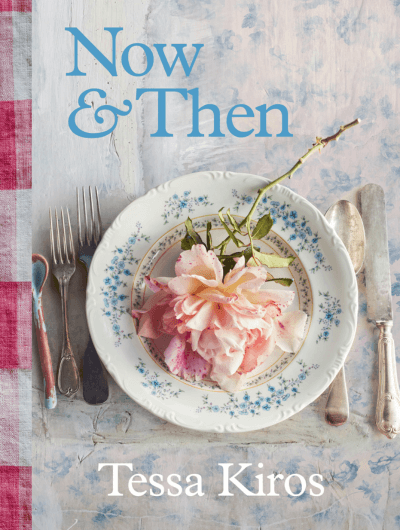 Ingredients:
4 egg whites
200 g (7 oz) sugar, plus 2 teaspoons for the creamfew drops of vanilla extract, plus ¼ teaspoon for the cream
1 teaspoon white wine
vinegar
500 ml (17 fl oz/2 cups) thin (whipping) cream
30 g (1 oz) dark chocolate, chopped not too fine
250 g (9 oz) small sweet strawberries, rinsed and well patted dry
125 g (4½ oz) raspberries
50 g (1¾ oz) wild strawberries
Method:
Preheat your oven to 130°C (250°F). Line 2 baking trays with baking paper and draw a 24 cm (9½ in) circle on each with a pencil. Flip the paper over so the pencil mark won't go on the meringues.
Whisk the egg whites in a wide bowl until they are thick, bright, white and glossy. Start adding the 200 g (7 oz) sugar in small amounts, whisking in well to incorporate, until you feel like you are really exaggerating. Lastly add a few drops of vanilla and the vinegar, whisking until the mixture is very stiff and ribbony.
Divide the mixture in half with a rubber spatula, then scoop half out onto each circle. Now using a thin metal spatula, lightly spread it out to fit just inside the drawn circle, flattening and smoothing the tops. Put both in the oven and bake for 45 minutes. Swap the trays around and bake for another 45 minutes until pale and crisp. Turn the oven off. Leave the meringues in with the door closed for half an hour, then remove and cool completely.
When the meringues have totally cooled, whip the cream until thick and peaky. Add the 2 teaspoons of sugar and ¼ teaspoon of vanilla and continue whipping until firm peaks form. Fold in half of the chocolate bits, keeping the rest aside to decorate the top.
---