Now & Then by Tessa Kiros unveils this delightful Square Scone recipe, a must-try culinary gem in the book.
These are my friend Lisa McG's fantastic scones. She is the type of friend who always comes up with the thing you need, no matter what. These scones are delicious and quick, and I love that she makes them into squares. Lisa keeps the chopped butter in the freezer until ready to start mixing it in. These are great with quince or berry jam and whipped unsweetened cream, or also just plain – the fine sugar scattered on top adds a delicious layer. They are best served fresh from the oven, with tea.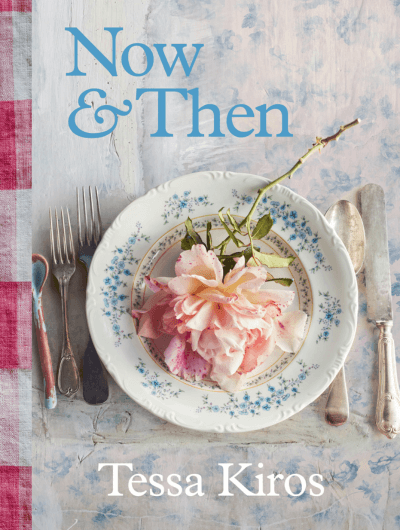 Prepare to embark on a delightful journey through time and taste with Lisa's Square Scones, a cherished recipe from "Now & Then" by Tessa Kiros.
Images and text from Now & Then by Tessa Kiros, photography by Manos Chatzikonstantis. Murdoch Books RRP $59.99.
Ingredients:
280 g (10 oz) plain (all-purpose) flour
2 teaspoons baking powder
1 tablespoon white sugar
75 g (2¾ oz) really cold butter, chopped
few drops vanilla extract
200 ml (7 fl oz) thin (whipping) cream
1 tablespoon caster (superfine) sugar
TO SERVE:
250 ml (9 fl oz/1 cup) thin (whipping) cream, thick (double) cream or clotted cream
jam (quince, strawberry, plum)
Method:
Preheat the oven to 200°C (400°F) and line a baking tray with baking paper.
Mix together the flour, baking powder, white sugar and 2 pinches of salt in a wide bowl. Add the butter and work it into the dry ingredients with your fingers, crumbling at first until it feels like coarse meal. Add the vanilla to the cream and pour over the flour mixture. Gently work it to a dough by lightly kneading and rolling it around the bowl, picking up stray flour as you go. It may seem dry at first but will soften as you incorporate the flour.
Press the dough out on the prepared baking tray into a neat square of 18 cm (7 in), straightening the edges with a knife as much as possible. Sprinkle the caster sugar over the top evenly, then cut the square into 9 smaller squares and pull them out a little from each other so they aren't touching. Bake for 12–14 minutes until beautifully pale golden here and there, turning the tray around towards the end for even baking. Remove from the oven and leave to cool slightly.
Whip the cream to lovely gentle peaks (unless using clotted cream). Halve the scones when slightly cooled and dollop with jam. Add a big spoonful of cream. Eat the scones in their halves or sandwiched together. Keep leftover scones in a tin (they can also be frozen), and serve toasted or warmed in the oven.
---