Vegan Lemon Meringue Tart & Sable Recipe by Matthew Kenney.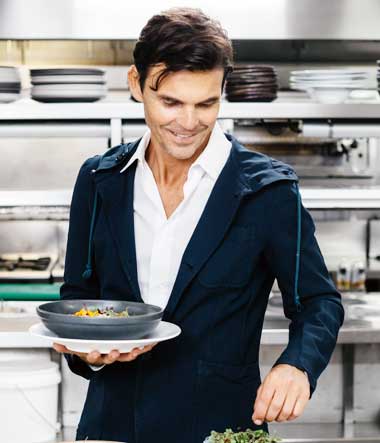 US chef, restaurateur and global plant-based dining pioneer, Matthew Kenney has shared his delightful Vegan Lemon Meringue Tart with Sable Recipe.
Vegan Sable Breton Base
500 olive oil
150 cocoa butter
640 muscovado sugar 12 salt
1365 flour
14 baking soda
245 almond powder 150 g mashed bananas
Melt cocoa butter unto 36 degree and add olive oil and mix well and keep in chiller overnight . following day , add salt and sugar and flour and the rest to make a dough . bake at 150 degree for 15 mins
Vegan Lemon Cream
2 1/2 cup. raw cashews, soaked overnight (or soak 1-2 hours in freshly boiled water)
1/2 cup. full fat coconut milk
Zest of 3 lemons
2 cup lemon juice
1/3 cup pure maple syrup
1/4 cup melted coconut oil
1/4 tsp salt
Place oil, and salt into a high-powered blender. Blend, scraping down the sides as needed, until creamy. Pour this mixture into the cooled crust, spreading evenly with a spatula. Refrigerate 2 hours or until set.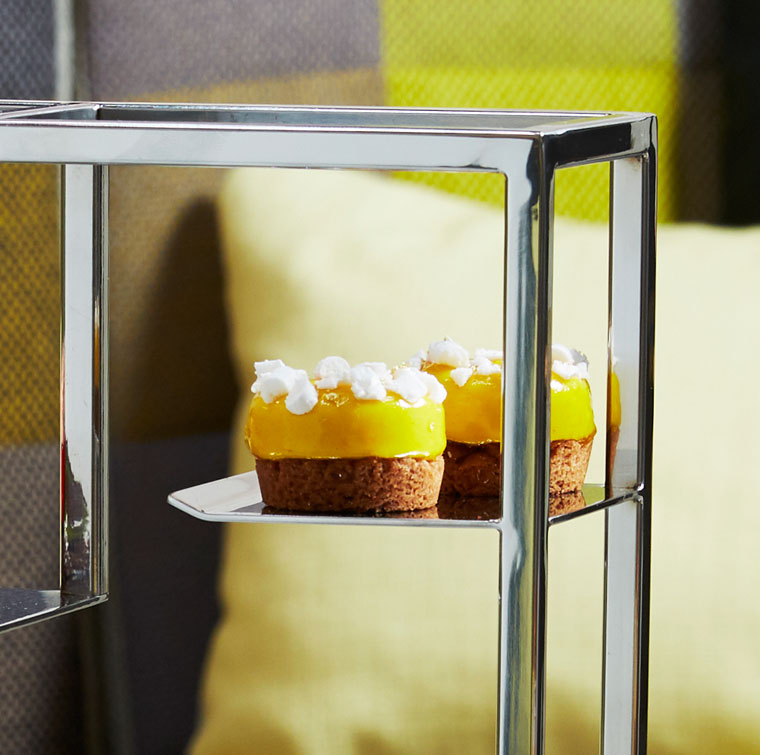 Mango Glaze
1000 nappage glaze
200 mango glaze
Meringue
400 chickpea juice
400 sugar
Whip it up until fluffy and pipe and dehydrate for overnight.
---