If you like your afternoon tea with a dash of classic, understated elegance, The Hotel Windsor is a must-try.
The Hotel Windsor in Melbourne has been serving traditional afternoon tea every day since 1883, and the experience and attention to detail shows.
It's clear that afternoon tea remains a popular affair at this venue, with more than half of the dining room occupied by fellow afternoon tea goers on this particular Monday afternoon.
Served in a beautifully appointed dining room filled with natural light, chandeliers, artwork and plush seating, my companion and I are immediately offered a glass of French sparkling wine and given a menu with 13 different teas to choose from, including their own Hotel Windsor blend.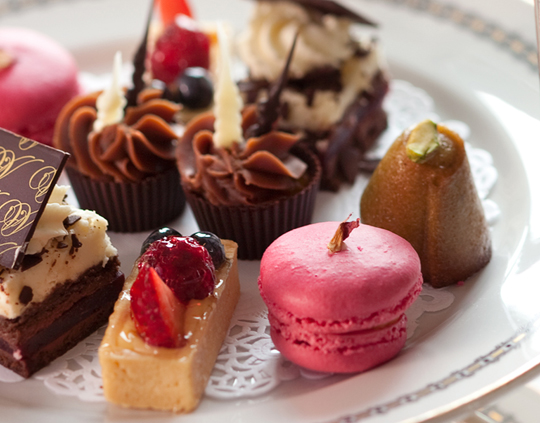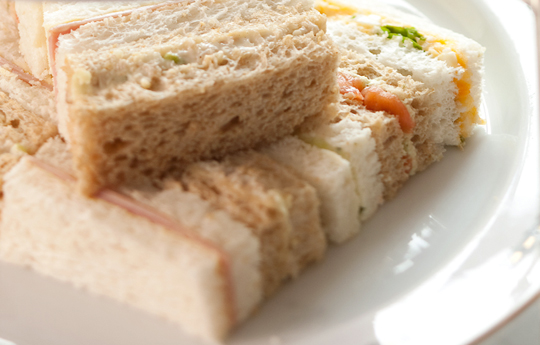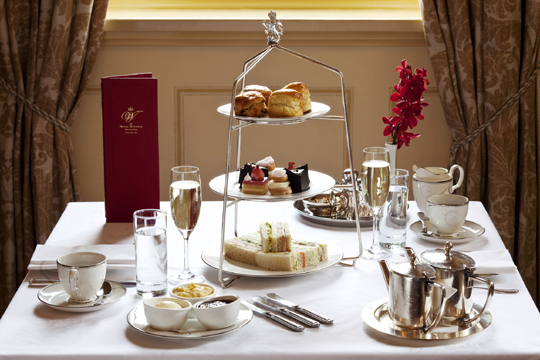 I opt for the sultry chai and my companion tries out the orange pekoe, which are served in individual silver teapots with a pot of accompanying hot water.
We are among the first to try out The Hotel Windsor's new menu, which includes an overhaul of their pastries, subtle changes to the ribbon sandwiches, and the inclusion of lemon curd as a scone accompaniment.
Served on silver three-tiered stands and complimented by Noritake home wares, the smoked salmon ribbon sandwich served on white bread was deliciously fresh, while the honey and dark ale mustard was a delightful new addition to the traditional ham sandwich.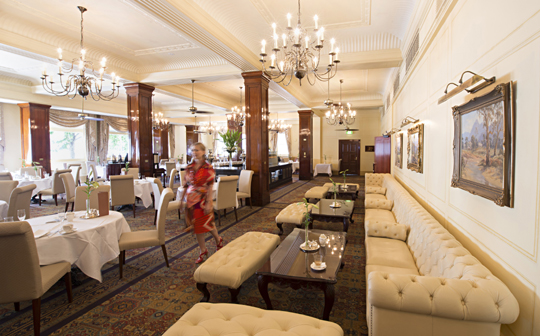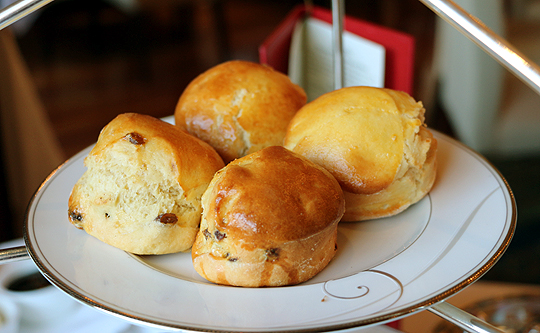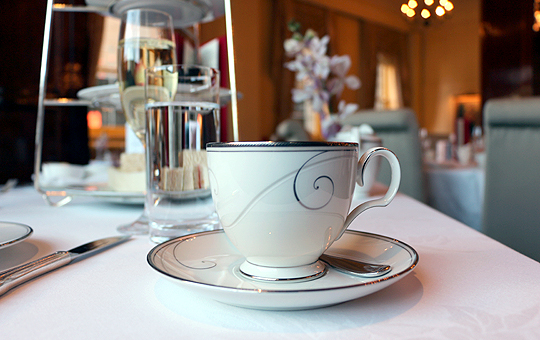 Both the traditional and sultana scones were light and fluffy, but it was the new pastries that were the stand-out.
With each bite better than the last, these three desserts were meticulously presented and equally delicious.
The Saint Honoré, which featured custard cream with kirsch, coconut icing, vanilla cream Chantilly and cherry compote was a great way to begin, while the raspberry yoghurt delice had a lovely tangy taste and featured a white chocolate ball filled with raspberry syrup jelly.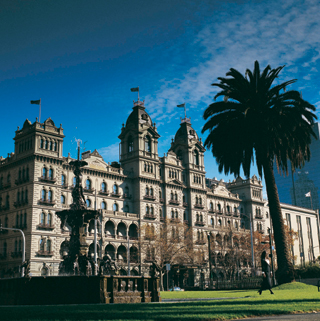 The Orange Sachertorte was a sinfully indulgent dessert, with wonderful chocolate and orange overtones.
The Hotel Windsor Director of Food and Beverages Nigel Maxley told The High Tea Society that the afternoon tea menu changes seasonally, but always maintains the tradition of afternoon tea with its ribbon sandwich fillings and, of course, the scones.
Mr Maxley said the biggest change to the menu was going from five bite-sized pastries to three more generously portioned desserts.
With new desserts like these, the Hotel Windsor remains the place for afternoon tea.
Hotel Windsor AfternoonTea Menu
Afternoon Tea Weekday Menu:
Ribbon Sandwiches
Chicken, apple, celery and watercress on wholemeal
Free range Ham, honey and dark ale mustard on wholemeal
Cucumber, Avocado and tarragon cream cheese on white
Egg mayonnaise, caper and pea shoots on white
Smoked salmon, dill, caraway and malt cream cheese on white
Traditional and Sultana Scones served with double cream, lemon curd and Windsor jam
Orange Sachertorte
Raspberry Yogurt Delice
Saint Honoré
Includes tea, coffee and a complimentary glass of French sparkling wine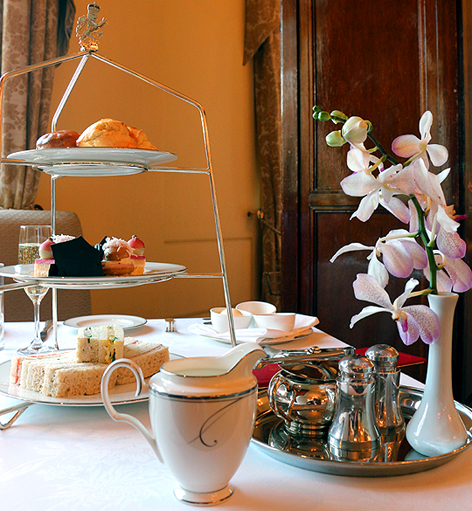 Afternoon Tea Weekend Menu:
Traditional and Sultana Scones Baked Daily served with double cream, lemon curd and strawberry jam
A selection of savoury items:
Ribbon Sandwiches
Chicken, apple, celery and watercress on wholemeal
Free range Ham, honey and dark ale mustard on wholemeal
Cucumber, Avocado and tarragon cream cheese on white
Egg mayonnaise, caper and pea shoot on white
Smoked salmon, dill, caraway and malt cream cheese on white
Dessert Buffet with chocolate fountain