The Hotel Windsor in Melbourne offers a glamorous and stylish afternoon tea in the tradition of days gone by.
We were not bombarded by the screams of an excited hens party, no – this is a refined and stylish affair with old time glamour. The cliental had gone to effort to dress for the occasion. Ladies wearing their best summer dresses, and the occasional cocktail hat, filled the room, whilst the low buzz of conversation added to the good atmosphere.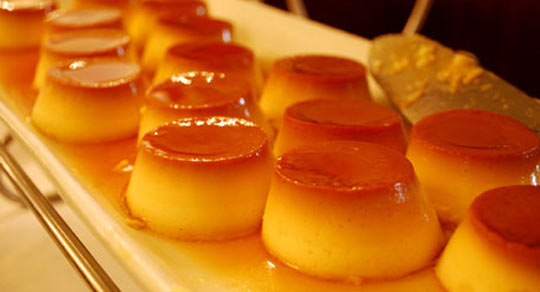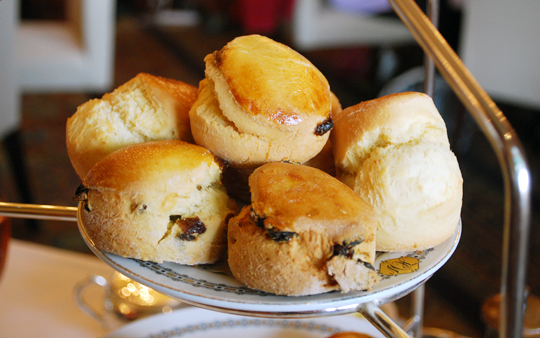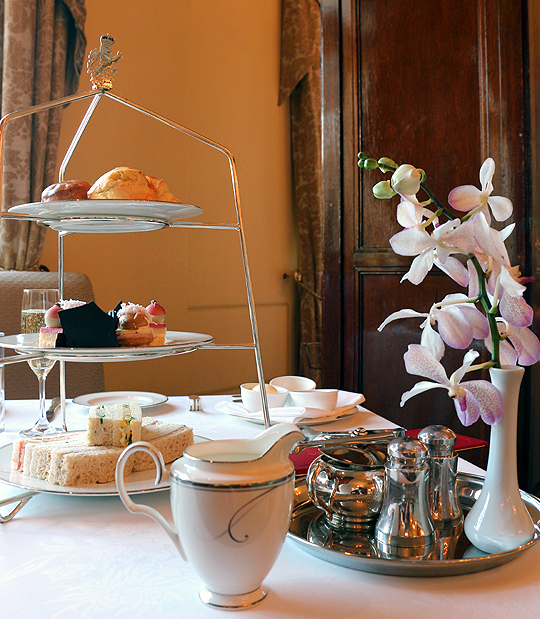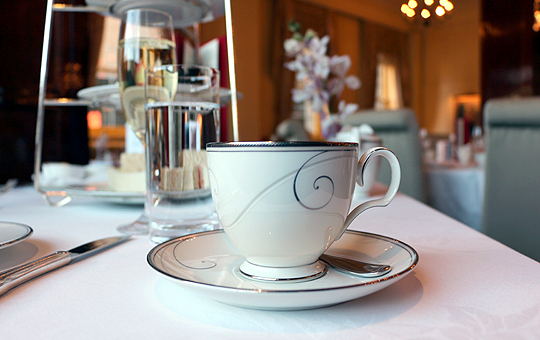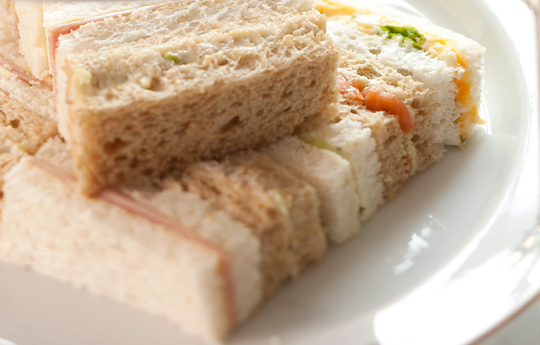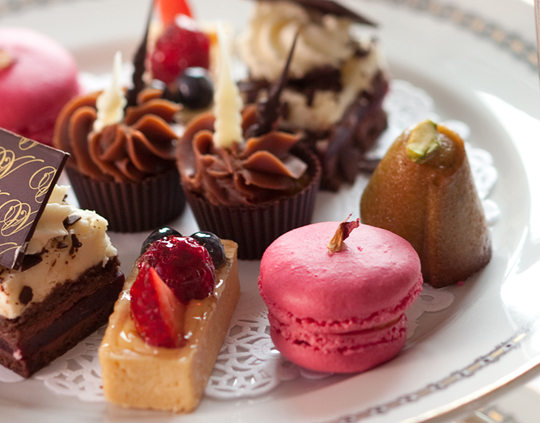 The High Tea is set in the elegant dining room which is decorated with chandeliers and heavy drapes. The afternoon event began with a glass of French rose champagne. A wide selection of teas, including the Windsor's own special blend were offered and served in individual teapots with a pot of accompanying hot water. Sandwiches, savoury scones, mini meat pies, scones with jam and cream set on a three tiered cake stand followed by the elaborate chocolate buffet.
Built as the Grand Hotel in 1883 and renamed the Hotel Windsor in 1923, it pre-dates some of the world's leading grand hotels including the Savoy in London, which was built in 1889, the Waldorf Astoria in New York which dates back to 1893, and the Ritz Paris which opened in 1898.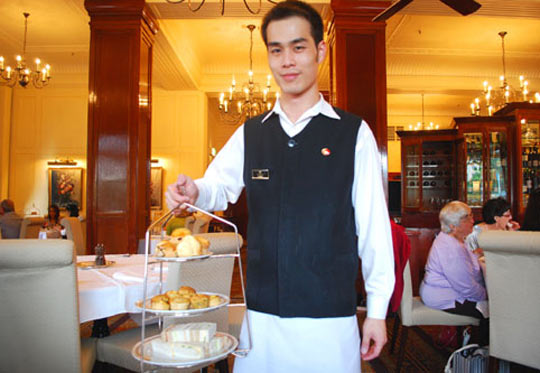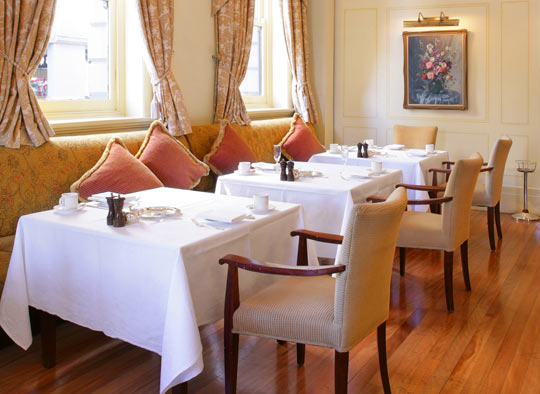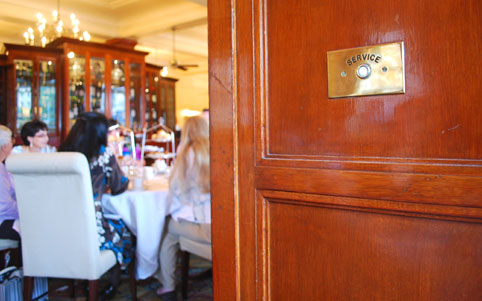 Afternoon tea has been served at the Hotel Windsor since its opening, and the hotel plans to celebrate the serving of its two millionth afternoon tea in May 2010.
One of the most expensive afternoon tea venues The Hotel Windsor is a stylish setting without the noise and crowds with above average food.