Melburnians are well-known for their love of coffee, so it comes as no surprise that a venue has given the high tea concept a thoroughly Melbourne twist and introduced high coffee.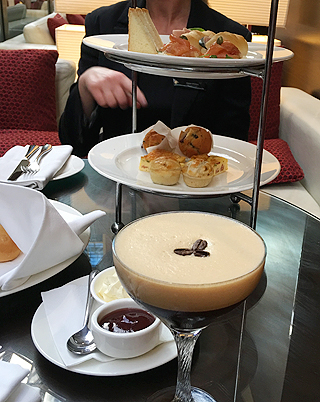 Forget a glass of sparkling at arrival and cups of tea to follow, at InterContinental Melbourne The Rialto, the High Tea Society is greeted with an expresso martini and then offered a coffee of our choosing.
But never fear, high tea purists: the more traditional option with champagne and tea is also available here.
High coffee is served in the Market Lane Bar within the InterContinental, overlooking the hotel's rather impressive light filled glass atrium.
The bar, which is billed as a "vintage whisky bar meets New York supper club", is an intimate space with wood-panelled walls, colourful artworks, lounges, high-backed leather chairs, cushions and glass-top tables.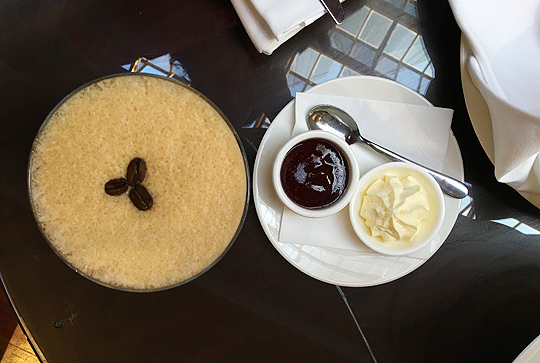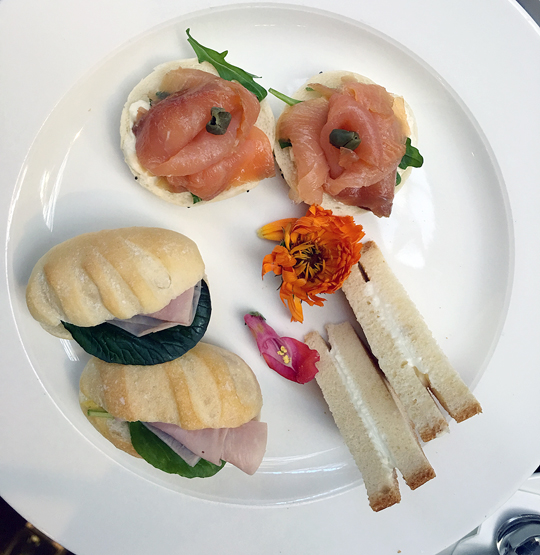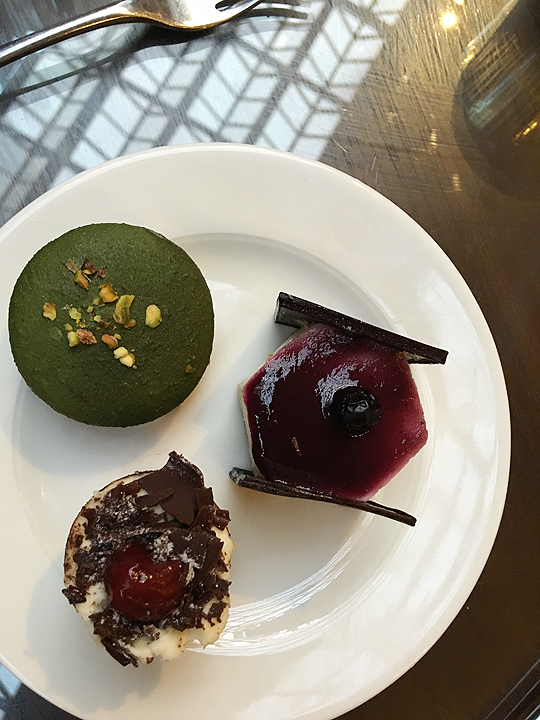 The high tea itself is served on a three-tier cake stand, with plain and chocolate scones served at the same time on a separate plate.
Disappointingly, the coffee theme does not continue with the menu and there's not a single coffee flavoured item on the menu.
However, what is on the menu is still rather nice.
In particular, there was a generous serving of fresh salmon on the smoked salmon bagel, and the black forest cake and blueberry cheesecake were impressive desserts.
The service is polite and attentive but not intrusive.
At $65 per head, the offering is good value for money, considering that an expresso martini in any bar is likely to set you back $20 alone.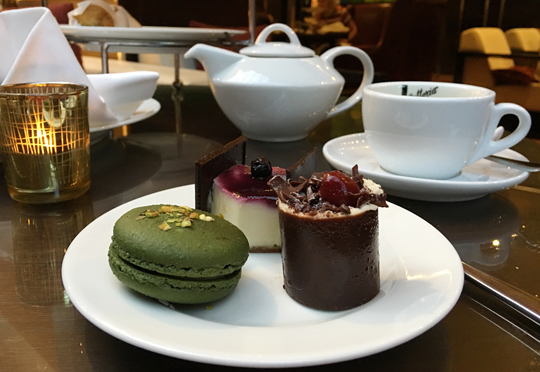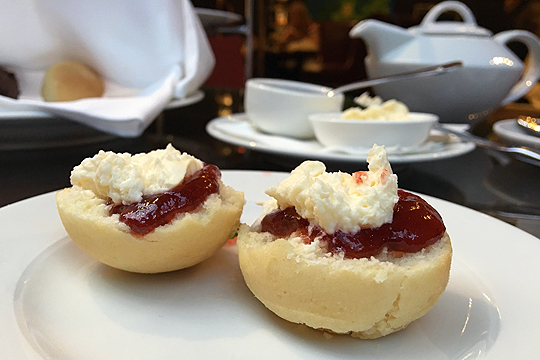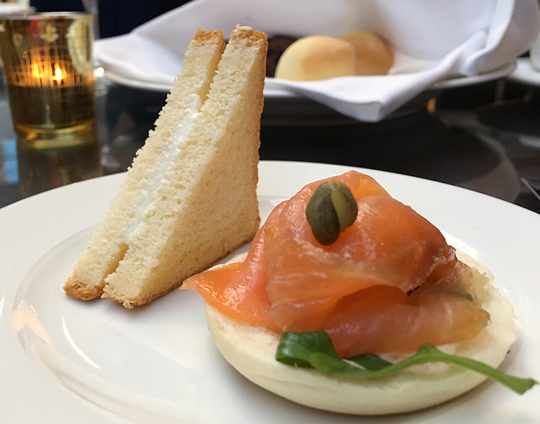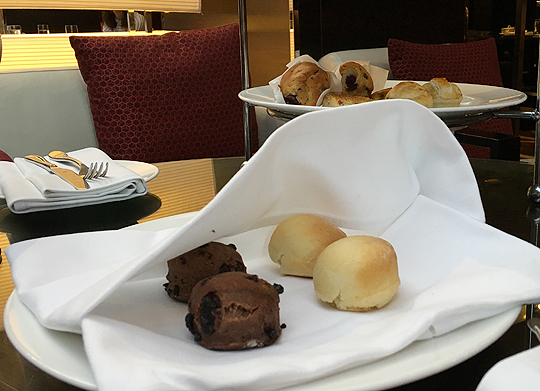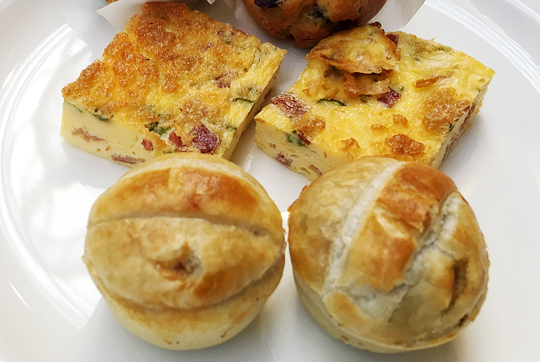 InterContinental Melbourne Rialto High Coffee Menu

Smoked salmon bagel
Honey glazed ham and seeded mustard baguette
Millawa ashed goats cheese with rooftop honey sandwich
Plain scones
Chocolate scones
Cream and strawberry jam
Savoury muffin
Prosciutto and asparagus quiche
Wagyu beef pies
Blueberry cheesecake
Black forest cake
Pistachio macaron
Blackberry crumble
Espresso martini on arrival, followed by your coffee of choice.
A gluten free menu is available.