The High Tea Society team visited the InterContinental Melbourne The Rialto for High Coffee – and found a unique take on the classic afternoon tea that meets Melbourne's love affair with coffee.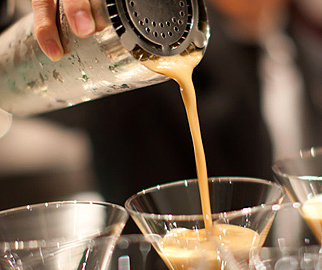 From the smiling concierge to the Espresso Martini presented on arrival, our high coffee experience was off to a great start.
High Coffee celebrates the blends from the Espresso di Manfredi roasting house, with a luxurious selection of sweet and savoury delicacies to match. The Espresso Martini was followed by a Café Freddo (iced coffee) with and a choice of coffee or a Café Corretto (espresso with a shot of liqueur).
High coffee comes from newly appointed Executive Chef Liam Nealon and includes Wagyu Beef with Cucumber Relish and Watercress Panini as well as Prosciutto and Asparagus Quiche. Sweet treats such as Vanilla and Raspberry Panna Cotta and Couverture Chocolate and Macadamia Slice come with suggestions of which coffee is the perfect match.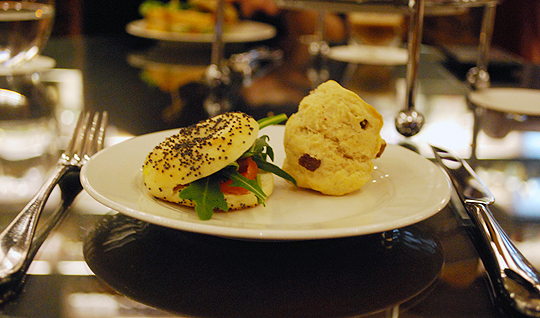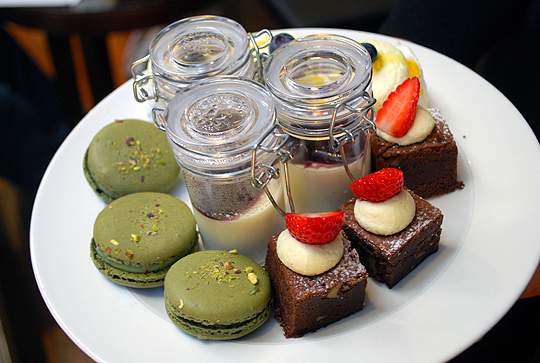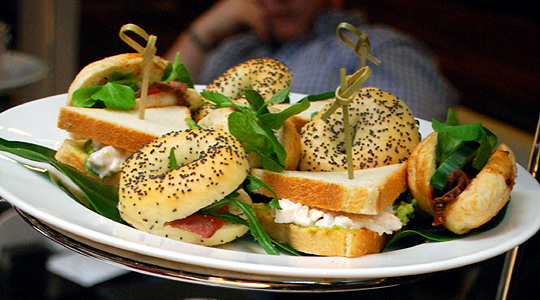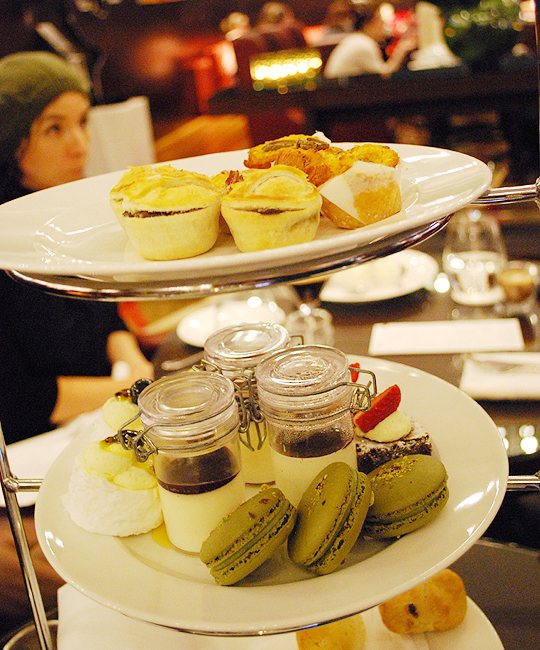 InterContinental Melbourne The Rialto High Coffee Menu
Sandwiches:
Wagyu beef, cucumber relish and watercress panini
Roasted chicken and avocado with bush tomato relish roll
Smoked salmon on rye with mascarpone and lemon myrtle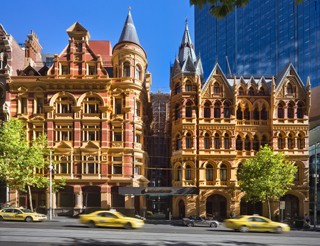 Warm Afternoon Savouries:
Homemade beef and burgundy pie
Prosciutto and green asparagus quiches
Feta and olive mini muffin
Cafè Freddo
Palate Cleanser: Seasonal sorbet
Scones: Fruit and plain scones served with double cream and home made strawberry jam
Sweets:
Vanilla and raspberry panna cotta *The Mocha

Couveture chocolate and macadamia nut slice with Chantilly cream *The Espresso

Pistachio macaron *The Macchiato
Mini pavlova with seasonal fruits *The Flat White
The Signature:
For extra intensity, try the Cafè Corretto, a shot of perfect Espresso di Manfredi 'corrected' with a shot of grappa.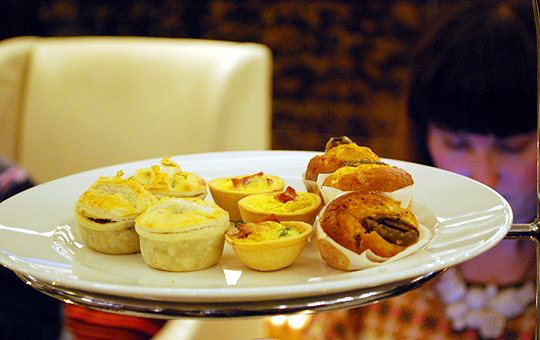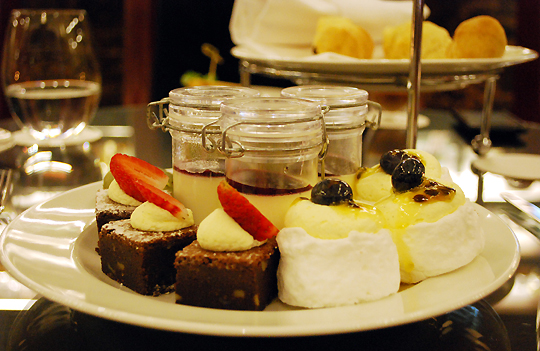 The Roasted chicken and avocado with bush tomato relish roll was my favourite savoury item, while the mini pavlova just melted in my mouth.
If you take High Coffee on the last Friday of the month you're in for a treat,  as some of Australia's finest up and coming musicians, and established jazz artists perform in the Market Lane bar from 5pm.
I really enjoyed the High Coffee experience, the setting was intimate, with plenty of distance from the other guests. It's refreshing to see a five star hotel use cake stands rather than an open buffet.  The menu offered a wide selection and provided good value.