Equipment
20x20cm square tin
---
Christmas is coming, and this means more shortbread.
Whether it is a gift for a loved one, an addition to the dessert table or a cheeky late-night snack, this delicious biscuit melts in your mouth and reminds many people of the festive season.
This flavoursome tea speckled shortbread uses the classic measurements for shortbread: 3 parts flour, 2 parts butter and 1 part sugar.
This shortbread recipe infuses Yorkshire Tea and was created by Australian recipe developer and blogger, Not Quite Nigella.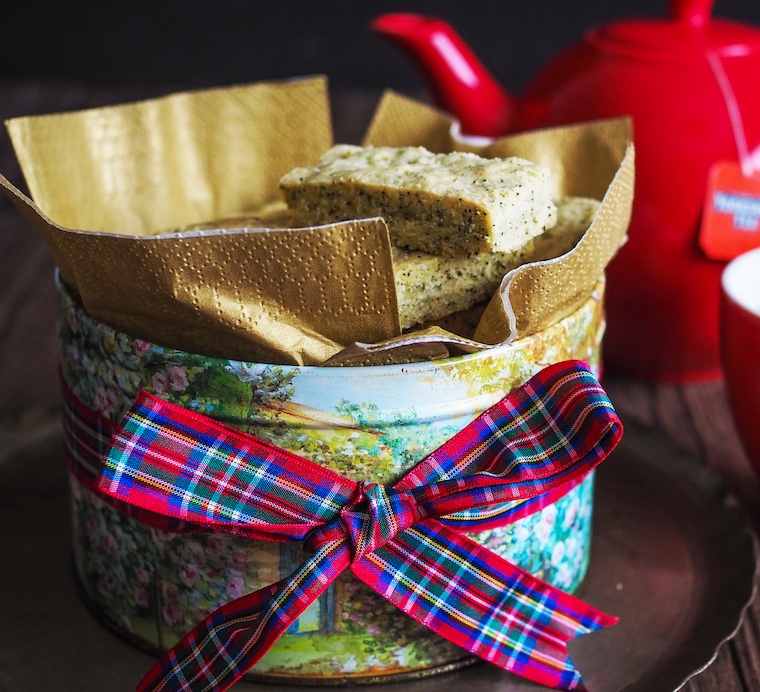 Ingredients:
240g plain all-purpose flour
3 Yorkshire Tea Gold tea bags
70g icing sugar
150g salted butter
Pinch of salt
Method:
1. Preheat the oven to 160 C and line a 20x20cm square tin with parchment on the base and sides. Place the flour, tea bag contents, icing sugar and salt in a large food processor and process until tea leaves are well dispersed.
2. Add the butter and pulse to combine. If it is too dry add a tablespoon or 2 of milk.
3. Press into the parchment lined tin and score deep lines into the dough.
4. Prick with a fork and bake for 40 minutes until pale golden. Cool for 5 minutes and then remove from the tin. Cut into fingers with a sharp knife.
---