Equipment
Round cake pans
Stand mixer
---
Victoria Sponge recipe from "The Modern Preserver's Kitchen: Cooking with Jam, Chutney, Pickles and Ferments" by Kylee Newton.
My close friend Taj, who introduced me to my husband, is an amazing baker. She owned tearooms in Brighton and now resides in Ligné, the Cognac region of France. Here, she caters for weddings and hen parties, for those eloping to the most romantic setting in the world. I go to her for all the classics as she is incredibly talented. This recipe is under her guidance for a fail-proof Victoria sponge layer cake.
Kylee Newton grew up in New Zealand and lives in London. She began making preserves to give as homemade Christmas presents, which lead to the creation of her London-based preserving company Newton & Pott, making quality jams, pickles and chutneys. Kylee is an expert in her field and now focusses her attention on hosting preserving workshops, food writing, food consultation and recipe development.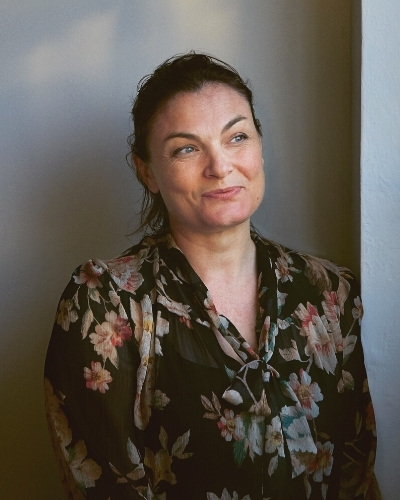 This is an edited extract from The Modern Preserver's Kitchen: Cooking with Jam, Chutney, Pickles and Ferments by Kylee Newton, published by Quadrille, RRP $45 AUD, is available in-stores nationally.
Photography: Laura Edwards
Victoria Sponge
Serves 8–10
Ingredients
230g (1 cup) unsalted butter, softened, cubed, plus extra for greasing
190g (scant 1 cup) caster (superfine) sugar
4 medium free-range eggs, at room temperature
¾ tsp vanilla extract or paste
230g (1¾ cups) self-raising (self-rising) flour, or plain with 3 level tsp baking powder
pinch of sea salt
1½ tsp baking powder
50–100ml (3½–7 Tbsp) milk, if needed
150g (½ cup) Raspberry and Elderflower Jam, loosened with 1 Tbsp boiling water if needed
200ml (scant 1 cup) lightly whipped cream or mascarpone
1 Tbsp icing (confectioners') sugar, for dusting (optional)
edible flowers or fresh fruit, to decorate
Instructions
Preheat the oven to 170°C (150°C fan/325°F/gas mark 3). Grease the bottom and sides of two 19cm (7½in) round cake pans. Line the bottoms with greased circles of baking paper and make one extra circle and grease.
In a stand mixer fitted with the paddle attachment, or a large bowl with an electric hand whisk, cream the butter with the sugar until very pale and fluffy.
In a separate bowl, whisk the eggs with the vanilla. Mix together the flour, salt and baking powder in another bowl.
Add the egg mixture to the creamed butter a little at a time, fully incorporating each time and trying not to overbeat, then fold in the flour mixture, one spoonful at a time, until just combined and the mixture looks smooth. It should drop off your spoon easily when tapped. If it's too stiff, add a little milk and gently fold through to achieve this.

The Modern Preserver's Kitchen

Divide the batter equally between the prepared pans and level out with a spatula, making a dip in the middle of each. Place the extra greased paper disc on the top of one of the cakes for an even rise. Bake in the middle of the oven for 15–18 minutes or until an inserted skewer comes out clean. You can bake these in batches, for less time, if you only have one cake pan or no room in your oven for two. Leave to cool in the pans for 10 minutes before turning out on a wire rack to cool completely.

Drizzle the jam over the flat-topped sponge and dress with a thick layer of the whipped cream (or vice versa) and carefully top with the second sponge layer. Dust with icing sugar and decorate with your choice of edible flowers, such as elderflower, rose petals or lavender, or with fresh fruit like raspberries or strawberries.
Notes:
You can store the sponge layers in an airtight container for 1–2 days before decorating.
Substitute the jam for any other you have – I've used apricot, rhubarb and gooseberry jams as alternatives.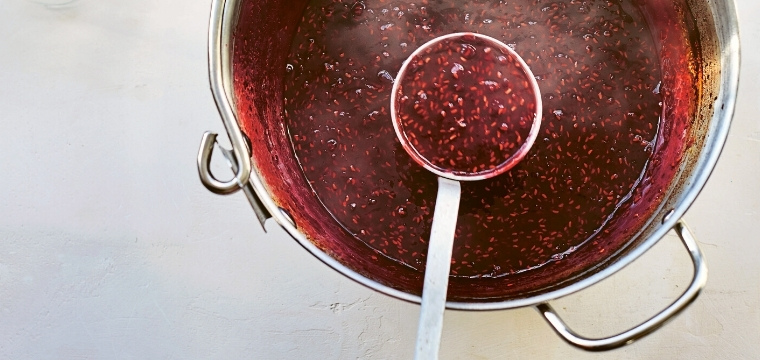 ---