The La Dolce Vita High Tea at Bar Uma, Pan Pacific Perth offers a fun and stylish setting for your next celebration.
Piano music greeted us as we walked through the spacious hotel lobby. Bar Uma is staged to look as if we are on the Amalfi Coast in Italy. Once seated we are offered a refreshing welcome cocktail – which kicks off the party atmosphere.
The La Dolce Vita High Tea features an Italian-inspired cocktail collection created by the hotel's mixologists are named after the towns and landmarks found along the Amalfi Coast including Sorrento, Blue Grotto and Monterosso.
The Pan Pacific Perth High Tea is famous for offering free flowing packages, be it sparkling wine or Taittinger Champagne.
Starting off the lovely High Tea experience is an array of savoury canapés. Among the standouts was the gazpacho. Additional canapés include the blini with ricotta whipped, fresh herbs and Parma ham, and mini skewers of prosciutto and melon.
We recommend the light and gorgeous lemon meringue tart, as it featured a tangy lemon curd topped with a sweet strawberry gel and light meringue. There's also a Limoncello mousse, accompanied by a beautiful white chocolate Grand Marnier ganache and an orange macaron to symbolize the Italian abundance of citrus fruits.
A traditional Italian Tiramisu tops off the desserts, with notes of mascarpone and Italian custard complemented by espresso and cocoa powder.
A wide range of dietary requirements can be accommodated including vegan, vegetarian, gluten free, nut free, dairy free and halal. Best to mention this at the time of booking.
The La Dolce Vita High Tea is available every Saturday and Sunday afternoon from 2 – 4.30pm until the end of May. A new high menu is available every few months, so look out for the new theme starting in June.
Bar Uma, La Dolce Vita High Tea Menu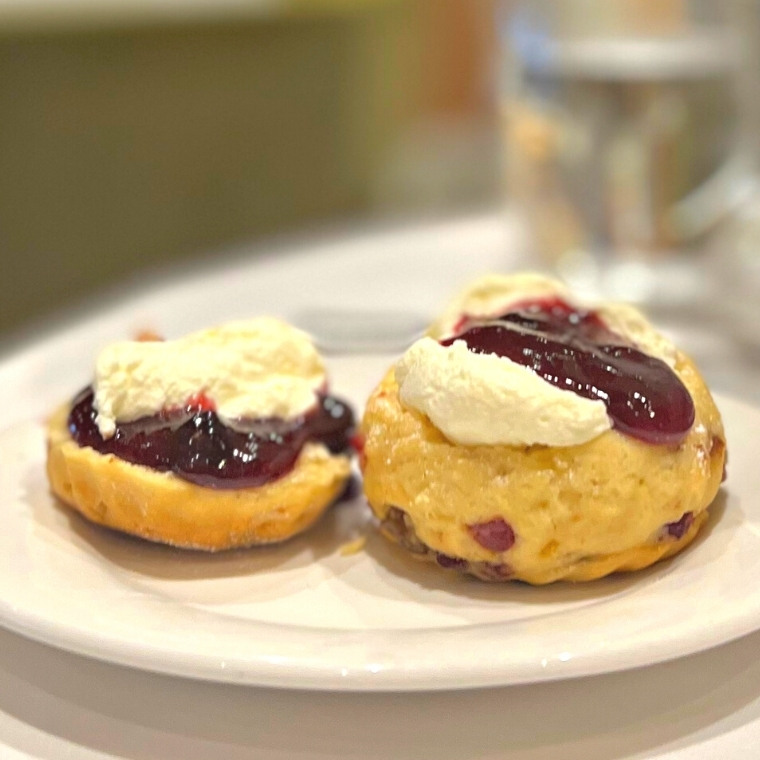 Canapes:
Gazpacho
Homemade Chickpea Folioettes with Bell Pepper & Olive Salsa
Whippa Herb Ricotta & Parma Ham Blini
Savoury:
Audren's Spiced Chicken Sandwich
Proscuitto & Melon Skewers
Bocconcini, Basil Pesto & Heirloom Tomato Crostini
Marinated Fremantle Octopus with medley of Mediterranean Vegetables
Sweet:
Limoncello Mousse, Orange Macaron, White Chocolate Grand Marnier Ganache
Honey & Lavender Ricotta Cornetto
Traditional Italian Tiramisu
Citrus & Candied Fruit Scones, served with Berry Confiture & Mock Devonshire Cream
With a menu of six Malfy Gin cocktails
A Peach Tea with gentle fruity aroma, softly sweet fragrance, yielding an elegant and bright tea. Other tea blends are available on request.