The Grand Hyatt Melbourne has joined forces with designer extraordinaire Cristina Re to launch a boutique high tea experience.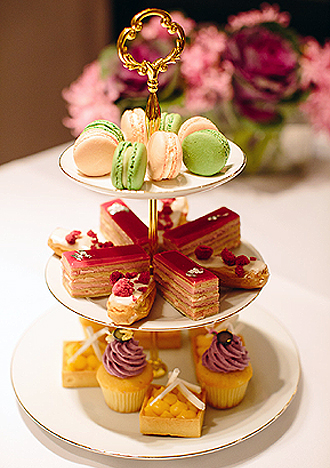 What A Girl Wants pairs a bespoke high tea menu created by Executive Chef Jason Camillo served on Cristina Re tea ware.
The experience, which is hosted in the Grand Hyatt library, caters for groups of 20 and is ideal for birthdays, anniversaries, bridal showers and other special occasions.
The High Tea Society jumped at the chance to try out the What A Girl Wants experience and discovered an intimate affair with a mouth-watering menu.
The high tea is served on two separate three-tier cake stands; one dedicated to all things savoury, and the other filled with a delectable selection of sweets.
All delicacies are placed on items from Cristina Re's Signature High Tea Collection, which is made from the finest quality porcelain and is trimmed in 24 carat gold. The classic design is reminiscent of French Limoges tea ware brand.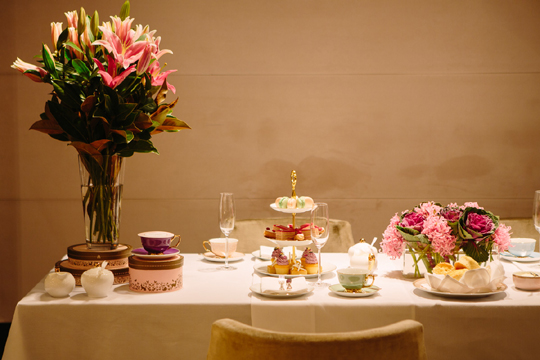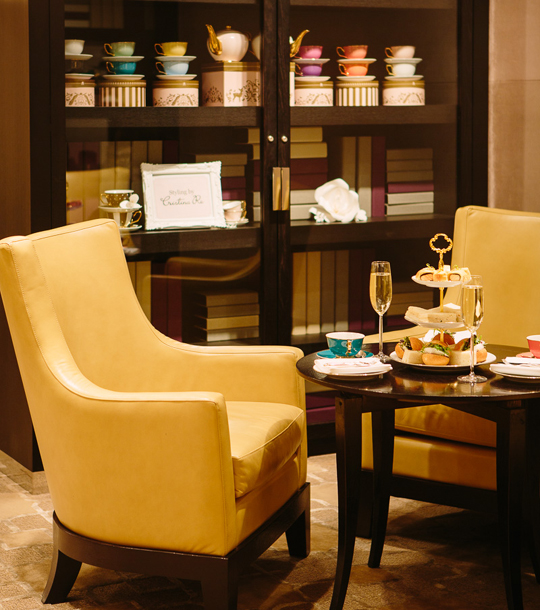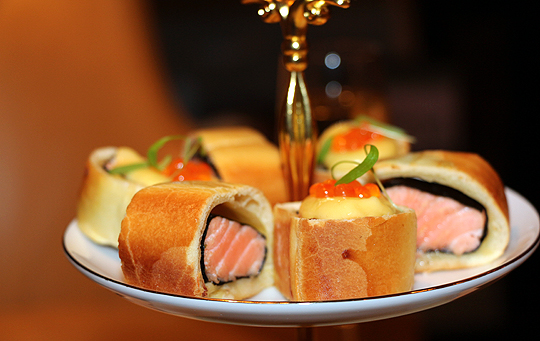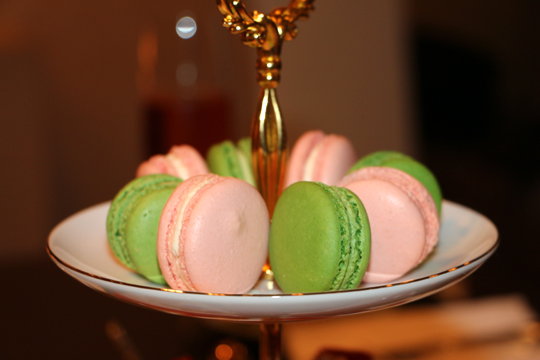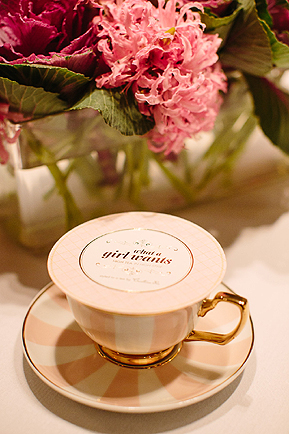 The chicken and chive finger sandwich was a lovely and light way to begin, but the stand-out savoury dish had to be the ocean trout coulibiac, with melt-in-your-mouth pastry and a lovely seafood aftertaste.
Rose chantilly cream was a delightful accompaniment with the oven fresh scones and homemade jam, while the strawberry opera slice was just as delicious as it was intricate.
My favourite was the passionfruit tart, which had a lovely tangy taste and was paired with matchstick meringues.
All of this was enjoyed with a glass of Chandon Brut Rose and countless cups of Ruby Red Rosehip tea.
To top it off, every guest receives a special Cristina Re gift bag filled with Collins Kitchen homemade treats.
Katie Rusden from the Grand Hyatt said Ms Re's tea ware designs were a natural fit with the refined high tea experience. One thing's for sure: it's high tea in high style.
Christina Re

What A Girl Wants High Tea Grand Hyatt Menu:
– Ocean trout coulibiac
– Soft roll with mozzarella and olive tapenade
– Chicken and chive finger sandwich
– Oven fresh scones, rose chantilly cream, homemade jam
– Pistachio and rose macarons
– Strawberry opera slice
– Blueberry miniature cupcake
– White chocolate and raspberry éclair
– Passionfruit tart
– Chandon Brut Rose and a selection of T2 loose leaf teas