The Grand Hyatt has upped the ante on Melbourne's high tea offering with its incredible smorgasbord of savoury and sweet treats.
Set in the Grand Hyatt's Collins Kitchen this high tea experience is very much about the food and the classy, yet intimate, setting.
We were ushered to our table (a booth seat which was separated from the next booth by a glass wall) and our glass of Chandon NV Sparkling Brut was poured. First to arrive at the table was a tiered platter of sandwiches, which included divine chicken sandwiches, salmon with cream cheese rolls and charcoal brioche buns with egg.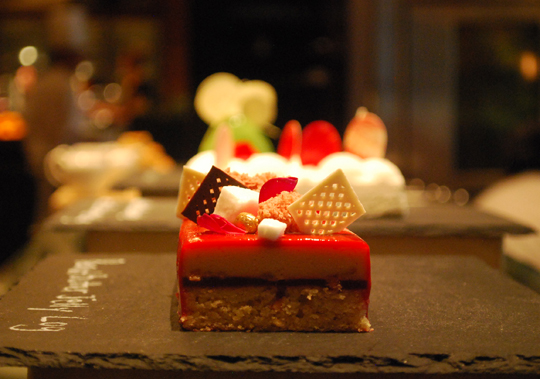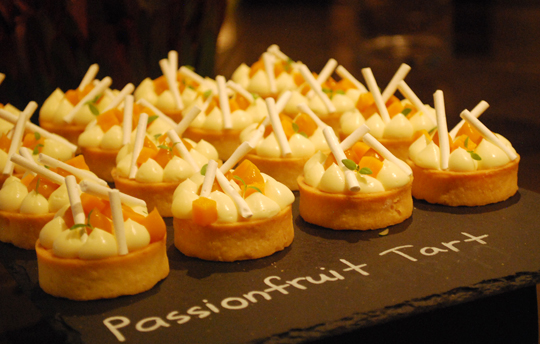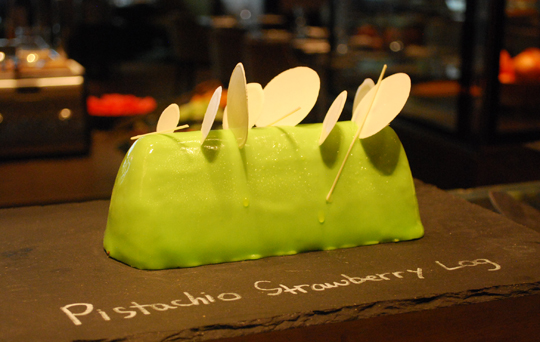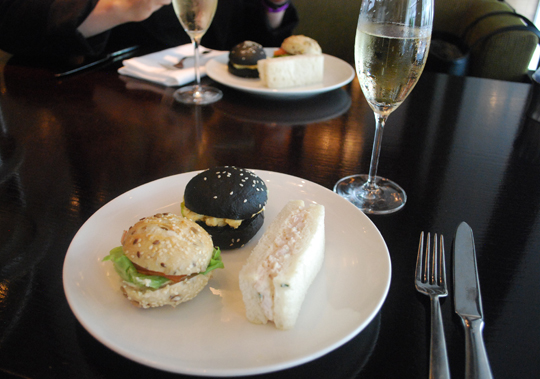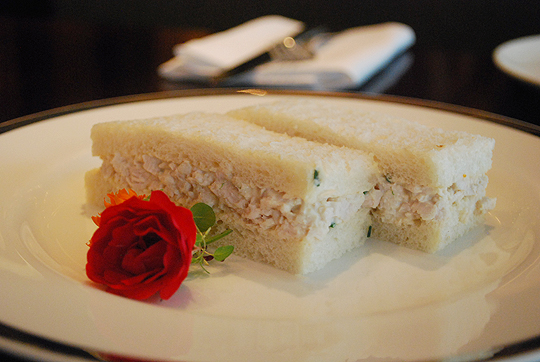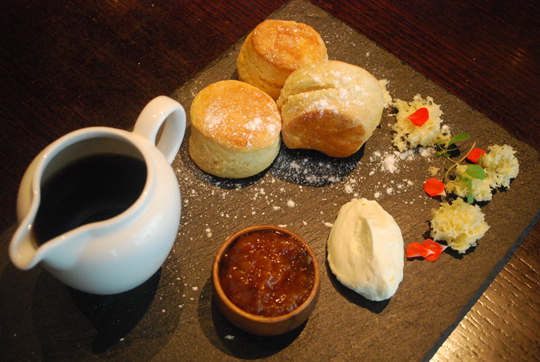 Next to arrive at the table were scones served with (on the side) jam, cream and maple syrup. Around this point we were deep in conversation with the pastry chef and so by the time we got to sampling our scones they were cold. The jam was packed with flavour and the maple syrup definitely delivered a sweet punch!
This was the point where table service (for the food) was completed and we were invited to explore the buffet.
The open kitchen allowed us to chat with the chefs and see them at work. The range of savoury and sweet options was incredible! And with so many chefs on hand the Grand Hyatt is able to cater for almost any dietary requirement on the spot (but do call ahead and check if you want to be doubly sure).
With so many choices there was something to suit any palate – from the spicy to the mild, traditional to adventurous! From the ultimate foodie through to those who like it simple, there was something for everyone. And seeing it being made fresh and being able to quiz the chefs about the ingredients was unique.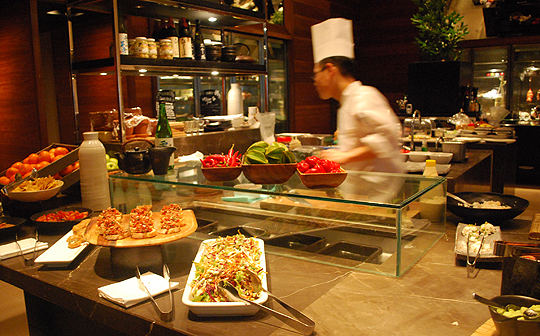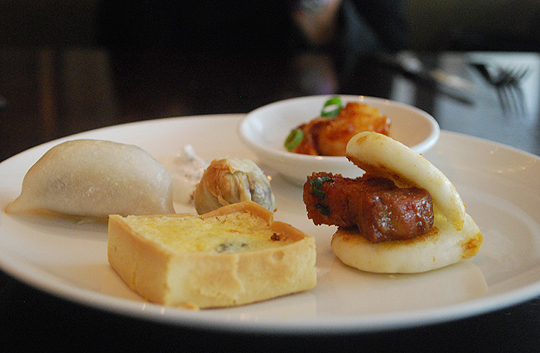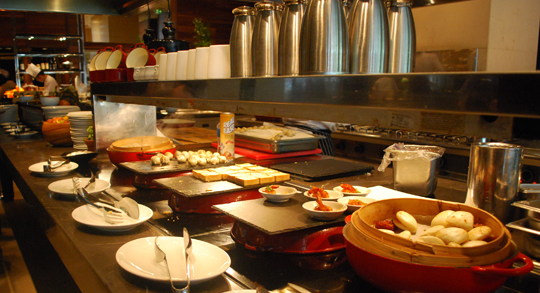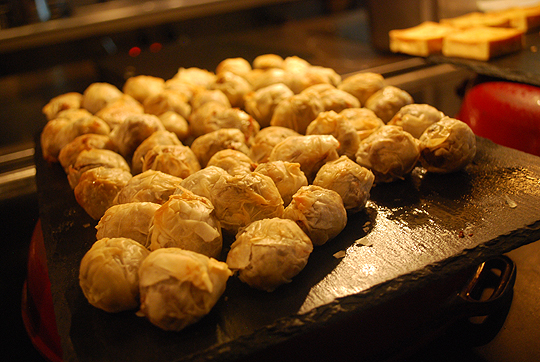 The desserts were incredible – and in many cases works of art. Not only where they pretty or stunning – they also tasted amazing. Again there was such an array we literally felt like kids in a candy store being allowed to have whatever we wanted.
The saturday we attended the venue was almost completely full, including two parties of 20+ guests, couples, families and smaller groups. I have to mention that it certainly didn't feel crowded or noisy – the proportions of the venue and the intimate way the seating arrangements work meant that we were able to enjoy a quiet conversation at our table without feeling like we were in a busy space. Even when visiting the smorgasbord to collect our sweet and savory treats it certainly didn't feel crowded (on occasion I had to wait for the person in front of me to serve themselves, but that was it as far as queueing) and the food was constantly replenished so we didn't miss out on anything offered.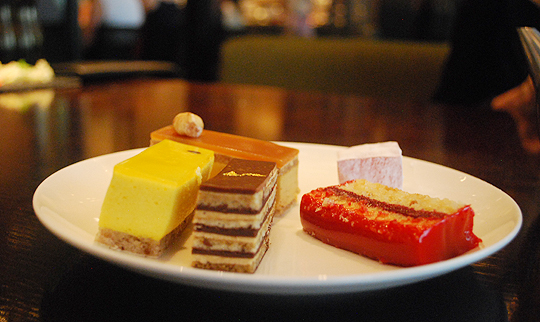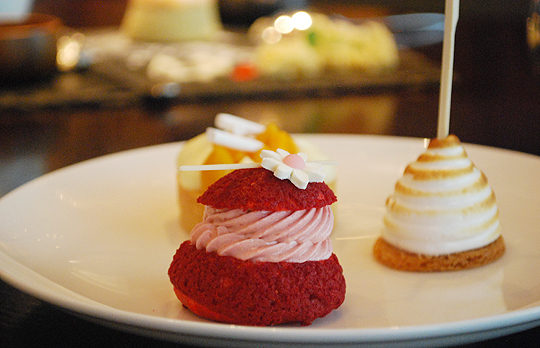 Grand Hyatt High Tea Menu

Served to your table:

Smoked salmon, capers, sour cream on multigrain
Egg lettuce on char brioche
Mayonnaise chicken & chives on mini baguette
From the Deli & Sushi
Nachos, salsa, refried beans, tomato feta bruschetta
Crab salad profiteroles
Asian salad selection
Chirashi sushi (white fish, carrot, spring onion, fresh lotus root)
Victorian cheeses

From the Grill:

Mini beef burgers, onion & tomato relish
Chicken satay, peanut sauce

From the Steamer:

Chinese style pork rice buns

From the Wok:

Black pepper prawns, wonton crisps

From the Stove:

From the Wood Oven:

From the Patisserie:

Freshly baked scones
Apple and cranberry crumble
Lemon Saint–Honoré
Waffles, maple syrup
Chocolate macarons
White and dark chocolate cupcakes
Chocolate truffles
Chocolate fountain with condiments
Ice cream and sorbet

Tisanes:

Blends:

Vittoria coffee
100% organic Arabica coffee