High Tea Society was in Melbourne recently for high tea (afternoon tea) at The Waiting Room, in the Lobby of Crown Towers.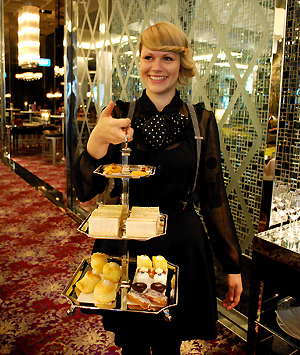 The Waiting Room combines grandeur with intimate detail and style to serve up a sophisticated high tea.
I need to start by giving you an overview of the interior design as it's absolutely stunning. The architects where given the challenge to transform the former retail space in to one of Melbourne's most sophisticated and elegant hotel bars. Inspired by a fine piece of vintage crystal glassware and influenced by the grand hotels of post World War 2 in Europe and the Americas. Custom designed fittings and furnishings have been developed to create a unique space and a monumental, formal entrance connects the mirrored 'jewel box' interior with the adjacent hotel lobby.
The dimmed lighting creates a cosy atmosphere and I'm pleased to see across the room that
the other guests have dressed for the occasion in their finest high tea fashion.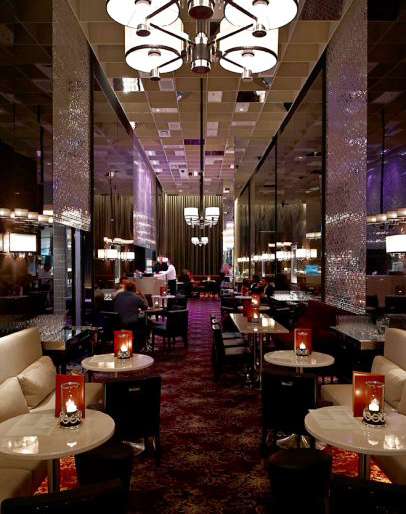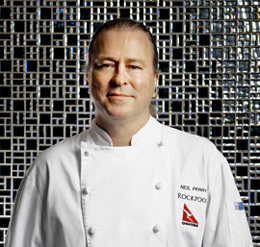 The highlight of the high tea was the scones. They are warm and fluffy on the inside and apparently baked each hour to ensure they are served fresh. We asked the Executive Pastry Chef Catherine Adams for the recipe, but where told that the recipe is in the vault and will not share it with anyone.
"Afternoon Tea and High Tea have always been a part of the master plan for The Waiting Room and we are excited to present a selection of my favourite fingers sandwiches together with some savoury treats and our finest cakes." Neil Perry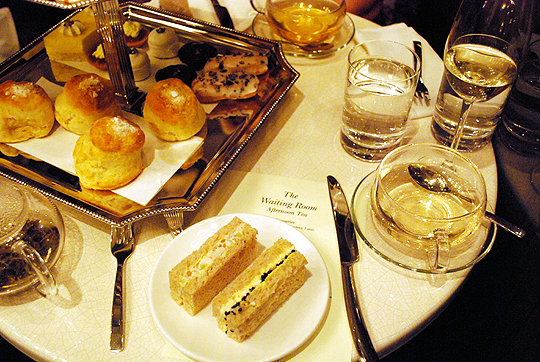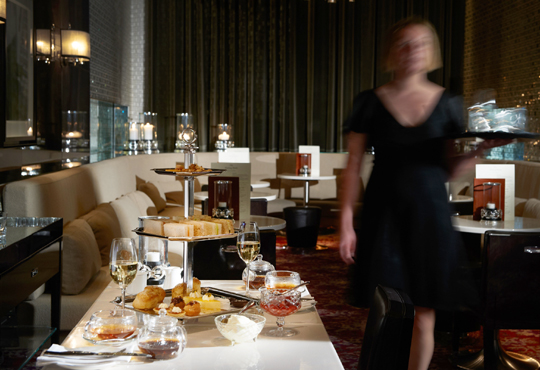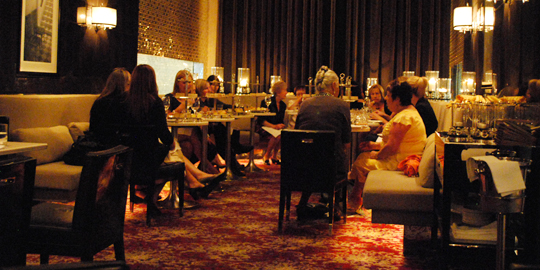 The Waiting Room Afternoon Tea Menu
Savouries: Parmesan Biscuits & Anchovy Twists
Finger Sandwiches: Cucumber & Chive Butter; Smoked Salmon & Cream Cheese; Chicken & Walnut; Boiled Egg & Avruga Caviar
Cakes: Violet Éclair; Caramelised Apple Tart; Alfajore; Passionfruit Miroir; Chocolate, Peanut & Caramel Tart; Chocolate, Peanut & Caramel Tart
Orange & Vanilla Scones with House-Made Strawberry Jam and Cream
Jing Teas: Silver Needle, Jasmin Pearls, Organic Dragon Well Green, Yunnan Gold, English Breakfast, Early Grey, Peppermint, Chamomile and Fresh Mint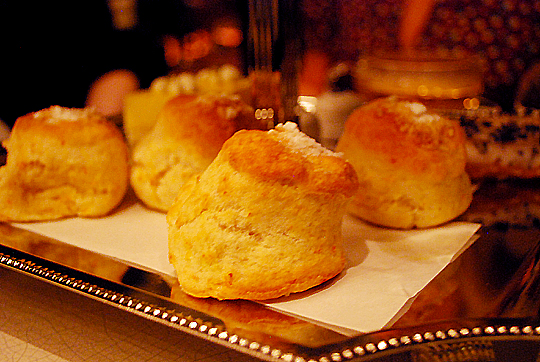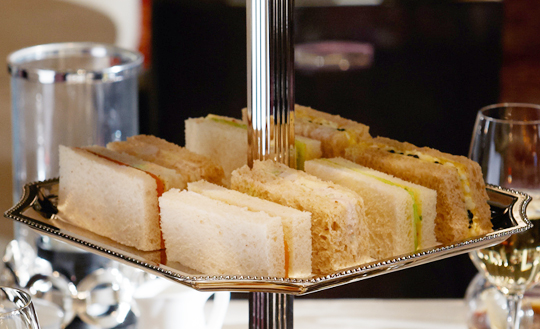 High Tea at The Waiting Room is high tea experience like no other. Great attention is given to detail of the presentation, service and menu – I can't wait to go back again.