Afternoon tea at The Waiting Room has always been a decadent affair; so High Tea Society could not resist the invitation to attend the launch of their new afternoon tea menu, which has been meticulously designed by Executive Pastry Chef, Roberto Molleman.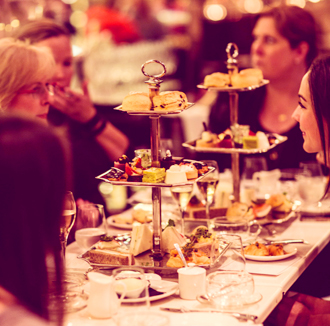 Between the glittering setting and the delectable treats, this was most certainly an outstanding experience.
Stepping into The Waiting Room, you are greeted with a glass of sparkling and led to your table. A beautiful three-tiered silver stand arrives, decorated with gourmet finger sandwiches, croissants, crumbles and cakes.
There were several highlights from the savoury tier. The egg and cress salad olive bread was perfectly balanced with the egg complimenting the saltiness of the olive bread. But if you had to put all niceties aside and fight for a savoury treat, it would have to be the whisky-marinated salmon croissant. Again the balance was perfect, this time the saltiness and texture of the salmon worked wonderfully with the sweetness and flakiness of the pastry. I loved this so much, I cheekily asked for a second helping.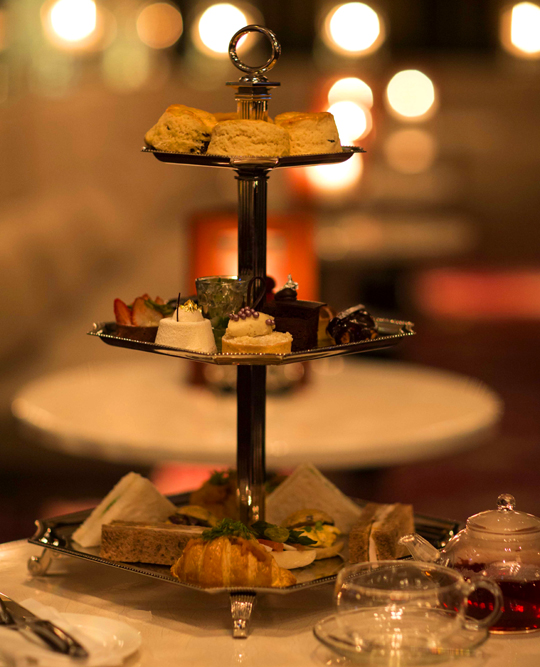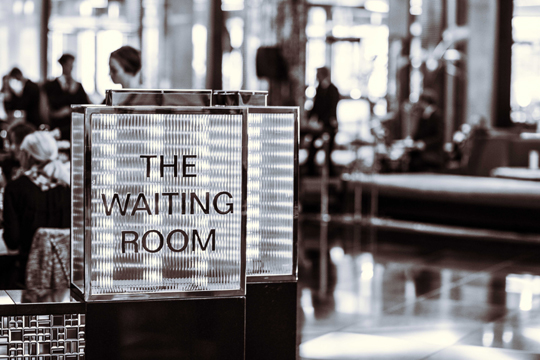 There were several 'wow' moments with the French pastries. Firstly, the gin tonic jelly with sweet cucumber. That's one sophisticated jelly shot, and yes, it had a kick. It's such a unique and fun addition to the sweet tier, and gin lovers especially could not go past it. The strawberry and vanilla tarts with Pimm's cream were delightful; and the mini chocolate éclair was also a winner. However the real star was the White Lady. I've never tried this before so I'm ever thankful to Executive Pastry Chef, Roberto Molleman for surprising my taste buds. The texture of the White Lady was so light and airy. I cannot compliment it enough but to say wow again.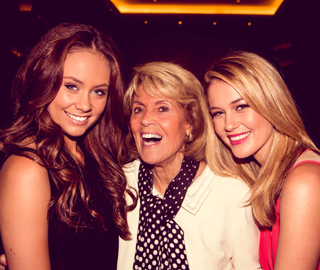 The pistachio was my least favourite, simply because it did not have the lightness and delicateness of some of the other pastries.
Rather than ending the afternoon tea with the Chocolate and Grand Marnier as outlined on the menu, we were served a raspberry sorbet. While the chocolate one did sound delicious, our entire table was pleased with the change. The tartness of the raspberry with a slight hint of mint helped end the meal on a light, refreshing note.
There is a generous amount of food with this afternoon tea, so much so that I only managed one tiny bite of a scone after feasting on the rest. Believe it or not, the orange chocolate cake was left untouched. While I cannot offer an adequate assessment of the scones, I can tell you, you will not be disappointed with this selection of tea sandwiches and French pastries.
The Waiting Room High Tea Menu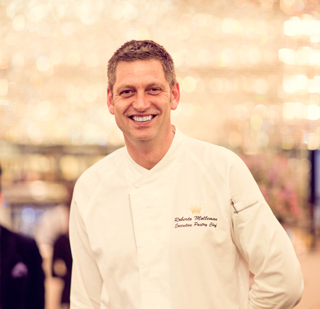 Tea Sandwiches:
Tomato, basil and buffalo mozzarella on ciabatta egg and cress salad olive bread
Smoked chicken with mango on whole wheat bread Whisky-marinated salmon croissant Cucumber and cream cheese on white bread
French Pastries:
Lemon curd tart with raspberry meringue
Gin tonic Jelly with sweet cucumber
Apple and blackberry crumble with Tahitian vanilla cream
Strawberry and vanilla tarts with Pimm's cream
Moist orange chocolate cake
Earl grey tea flavoured chocolate mousse and Tonka ganache White lady
Pistachio sponge with orange marmalade Chocolate éclair
Scones
Traditional raisin and butter-milk scone, homemade jam, and clotted cream
Sorbet: Chocolate and Grand Marnier (or raspberry)
Tea: Jing Tea: English Breakfast, Peppermint, Chamomile, Earl Grey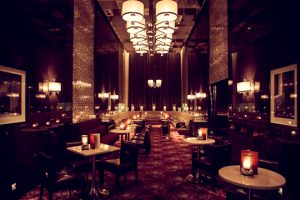 The Waiting Room is an exquisite setting, featuring silver mosaic walls, sunken velvet chairs, mood lighting and vintage crystal glassware overlooking the opulence of the Crown Towers lobby.
While you're indulging in a little old world glamour, why not treat yourself to Crown's valet parking too? This makes for a super easy transition with no concerns about which level you've parked your car, leaving you to focus on the important things like whether you want another glass of Chandon or a pot of Jing Tea Earl Grey.
The Waiting Room's new afternoon tea menu will have you cooing and wanting more. Not only are the dazzling surrounds breath taking and the experience five-star, but also it's reasonably priced several price options (depending on your beverages choices) make for a brilliant afternoon. I highly recommend that you frock up with your girlfriends and head to The Waiting Room for a spot of afternoon tea.