If you're a Melburnian, you know that high tea venues are a competitive lot, striving to serve up unique menus to tickle the tastebuds.
The Westin Melbourne, which has always served one of the city's better traditional high teas, upped the ante last year with a ridiculously popular High Cheese menu. Now it's returned with its latest offering, High Seas.
High Seas takes the high tea format and turns it into an evening affair full of impeccably presented and wildly delicious seafood creations.
Served each night from 5.30pm at The Westin's Allegro restaurant on level one, High Seas goers will enjoy this latest – mostly savoury – offering in a contemporary venue with large windows overlooking Collins and Swanston Streets.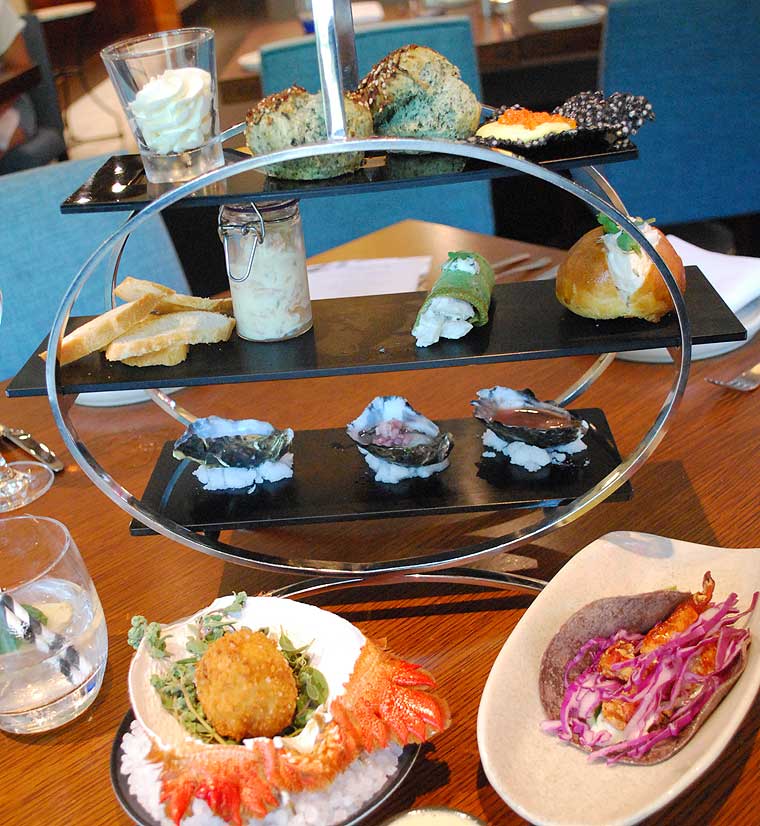 With the venue next door to the Regent Theatre, the timing is perfect for a pre-show dinner.
The menu kicks off with a Four Pillars Navy Strength Gin and Fever Tree tonic, garnished with fresh ginger and kaffir lime – the perfect beginning to the evening's nautical theme.
You can also match the menu to specially selected sparkling or still wines for an added cost.
Most of the menu is served on The Westin's traditional three-tier cake stand, with the exception of the spanner crab croquette, which is served within a crab shell and a generously-sized portion of lemon myrtle bouillabaisse creme fraiche on the side, and the lobster taco, which is served within a taco-shaped plate.
The croquette is easily the highlight of the menu – we'd be happy to come back just for a plateful of those!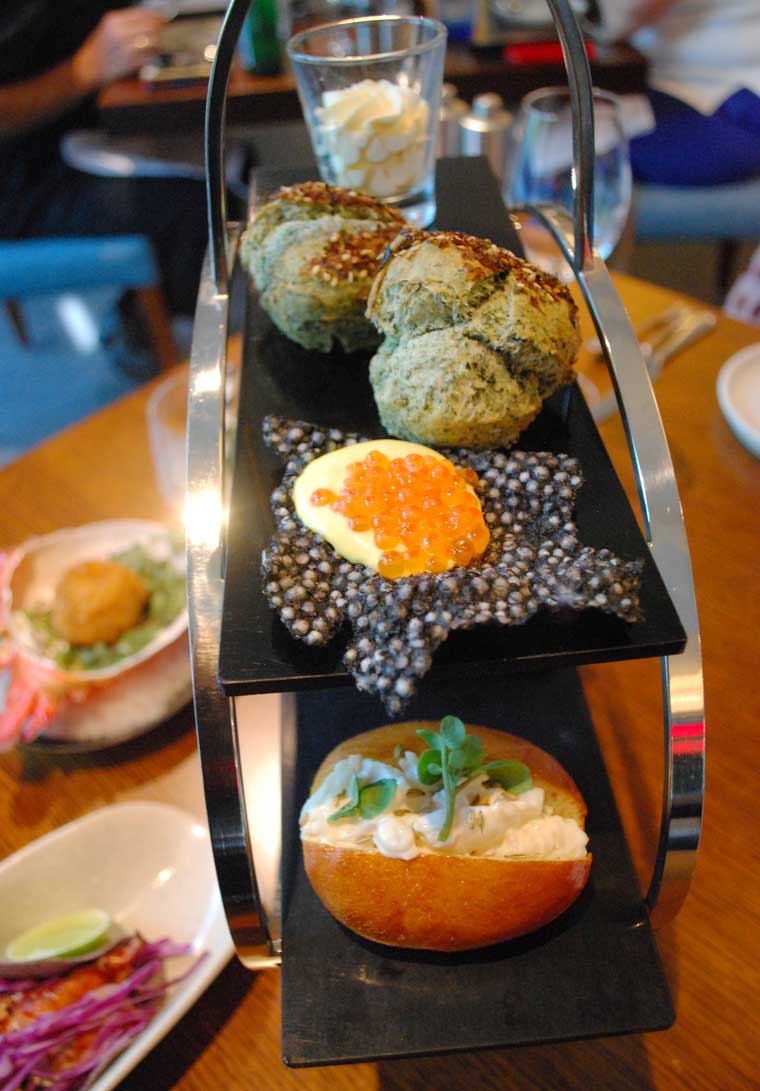 Meanwhile the lobster taco, which included a liberal portion of lobster, came a close second.
Next up were fresh Tasmanian Pittwater Oysters served three ways, with the bloody mary oyster the pick of the trio.
The miso butter accompanying the seaweed scones was prominent, but welcome, and the rye sourdough served alongside a pot of poached shrimp had a great garlic aftertaste.
Following this, dessert is served: a Four Pillars frozen gin marmalade custard served in a glass, with the gin providing just the right amount of bitterness.
Overall, the High Seas menu will hit the spot with seafood lovers but keep in mind, a large portion of this menu includes raw seafood, so if that's not your thing you may be better going the traditional high tea route.
Unfortunately there is no modifications to the High Seas menu, but The Westin can tailor its seasonal high tea to any number of dietary requirements, including vegetarians, vegans and pregnant women, and does so to a high standard.
This menu is only around until April 30 2019, so get in while you can.
High Seas at The Westin Melbourne menu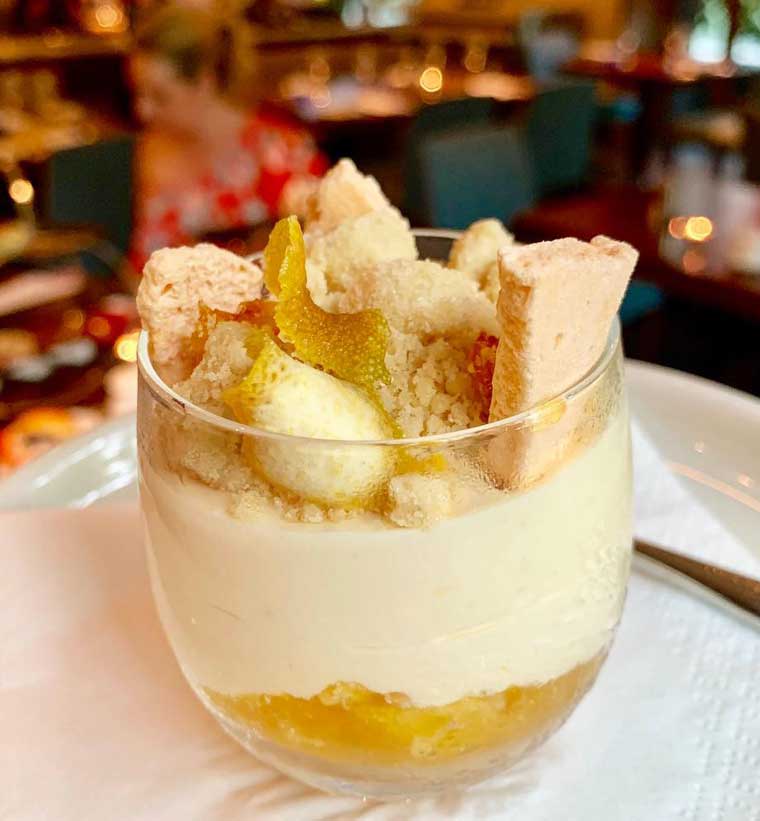 Savoury temptations:
Savour seaweed scones with whipped miso butter and furikake
Tasmanian Pittwater Oysters served three ways – bloody mary, mignonette and pickled cumquat vinaigrette
Smoked Murray Cod warrigal greens crepes with onion sour cream
Balmain slipper lobster rolls with preserved lemon and toasted fennel seeds
Poached potted shrimp with crusty rye sourdough bread
Spanner crab croquette with lemon myrtle bouillabaisse creme fraiche
Char-grilled lobster lobster tacos on a corn tortilla with purple cabbage, pickled cucumber and mustard cress aioli
Squid ink tapioca crackers with trout roe and smoked salmon rouille
Finish with:
Four Pillars frozen gin marmalade custard
High Tea Melbourne – find more experiences in
our High Tea Venue Directory